Home
Authors
Posts by Mirabelle
Deafening silence from mainstream American media
The Redskins name, as well as the use of a people as a mascot, is offensive
And this is why there is a blockade
Not with cats, not with dogs, not with a mouse, not with a house.
The Times is complicit in the rising in antisemitism in this country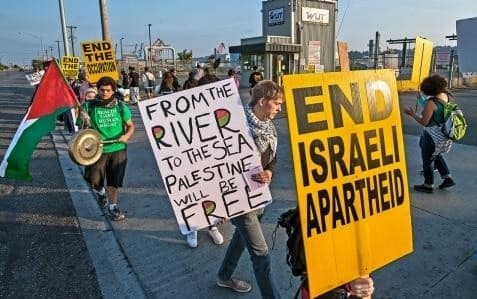 It's encouraging to see that people can still discern the truth about the dishonest BDS movement
Watch Doran's testimony, in which he identified five components of the deception
Zochrot is really about non-Jewish antisemites using token Jews to vilify Israel
Those who claim to be so concerned about Palestinian human rights just snore when those rights are potentially being violated by the PA
What else would you expect?
Well, no, actually it really won't. Not at all.
JCF reportedly gave over $25,000 to Jewish Voice for Peace in 2015