lauren booth

-

search results

If you're not happy with the results, please do another search
In case it wasn't already obvious to you that this antisemite supported terrorists, here she is showing her displeasure at Hizbullah's banning from Facebook
These guys did a great job getting Booth to tell them how she really feels. And it ain't pretty.
Antisemite and recent convert to Islam, Lauren Booth, makes light of the idea of Israel's destruction.
Anti-semite Lauren Booth seems to have serious issues with telling the truth - she hates it almost as much as she hates Jews and Israel
Antisemite Lauren Booth once again yabbers on about her conversion to Islam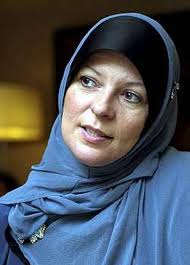 Antisemite Lauren Booth continues to show her true colors
Antisemite and apparent occasional Israellycool reader, Lauren Booth, may be in a whole heap of trouble
Anti-semite Lauren Booth has paid us a visit to respond to my post about her mother being Jewish. And what a f****** ray of sunshine she has proven to be
Has one of Lauren Booth's claims been (inadvertently) debunked by one of her allies?
Israel hater Lauren Booth is the porker who can't stop telling porkers, especially when it comes to the circumstances of her conversion to Islam. Here, she offers yet another version.
Anti-Israel "activist" and antisemite Lauren Booth seemed to praise members of Hizbullah during a speech in April.
Lauren Booth, the vapid Israel hater and recent convert to Islam, has explicitly accused Israel of being behind the killing of ISM tool Vittorio Arrigoni. Not to mention the killing of Jewish-Arab actor Juliano Mer Khamis.
Lauren Booth stands up for a known antisemite, claiming he is unjustly labelled so for criticizing Israel.