Some heartening scenes on ABC Australia's Q&A show last night
Last night, Hatari, Iceland's entry at Eurovision, disgraced themselves
When you hate the Jewish people this much, you won't allow any potentially touching moments to interfere with your unhinged obsession.
The BDS movement is desperate. After imploring artists and fans to boycott Eurovision in Israel, the result was an abject failure. Yet they continue trying to convince people they succeeded.
The Palestinian Campaign for the Academic and Cultural Boycott of Israel (PACBI) thinks it has uncovered an Israeli Eurovision plot.
Australian Eurovision contestant Kate Miller-Heidke continues to impress with her fairness, explaining how being in Israel has made her even more sure about her decision to reject calls from Roger Waters and others she dubbed "Twitter extremists" to boycott us
57 faculty members of the University of Sydney are promoting terrorism against Israelis, as well as the idea that Israel is not a legitimate state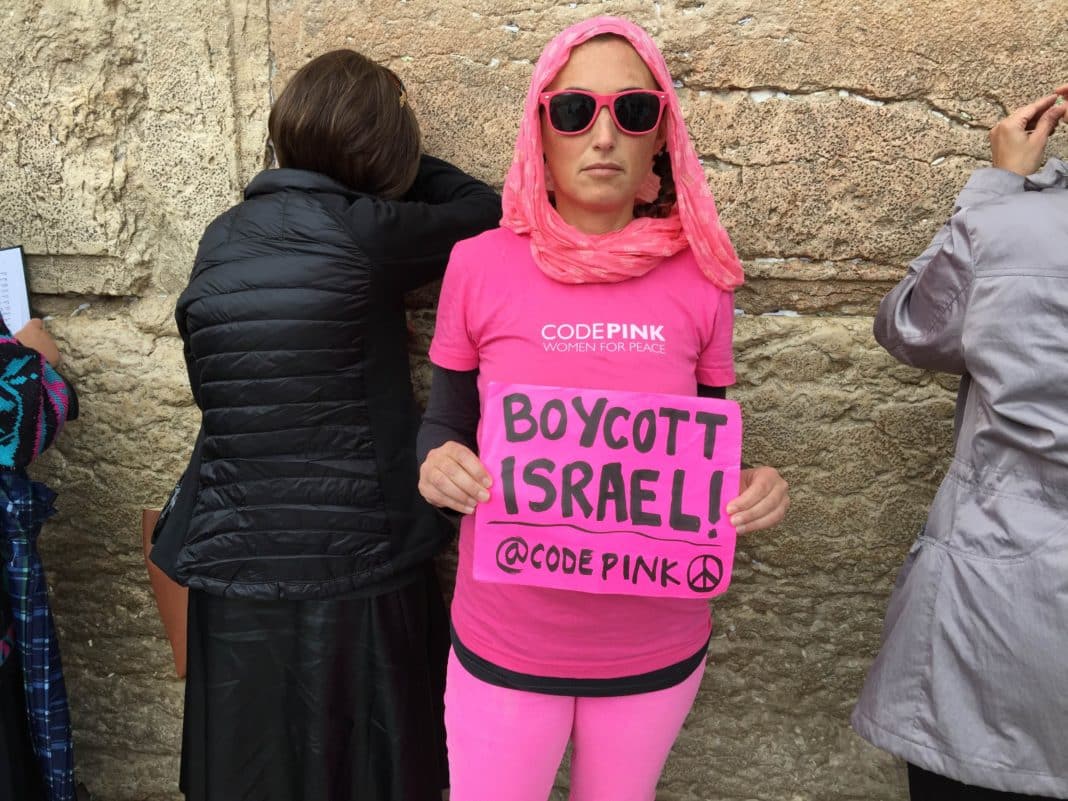 I am not behind this, nor do I know who is. But they deserve a big pat on the back.
I have long jokingly referred to the BDS Movement as BDSM. And I am not alone. But what we saw yesterday was funny, in a meta kind of way
The usual anti-Israel bovine excrement from Waters, but with some unintentionally hilarious parts
Do you want to learn how to boycott Israel and end the Apartheid state that is complicit in the oppression of indigenous people of color everywhere? This guide will get you started.
Israel haters have been caught red-handed using bots to promote the boycott of Eurovision, "to create an impression of significant public support aimed at pressuring European broadcasting corporations and artists participating in the competition to succumb to the boycott."