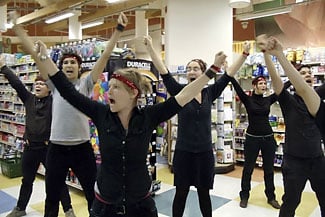 Don't thank me, I'm a giver.
Inspired by yesterday's BDS fail
We already knew that the sight of these women in bath robes is traumatic. What we now know is that they are all tone deaf, and incapable of memorizing song lyrics of greater than 3 lines.
PA President Mahmoud Abbas reportedly told United States President Barack Obama he is opposed to lifting the naval blockade of the Gaza Strip because this would bolster Hamas.