#FweeBwian Facebook has locked Brian of London in jail! Fwee Bwian!
I'm not sure if Mark Zuckerberg is wicked, simple or does not know how to ask a question. I'm pretty sure he's not wise.
Now Facebook seems to say that all Germany are The Nazis!
Israeli TV Channel 10 Program "Hatzinor" featured my Facebook video about geographic hiding of Jew hatred.
This is my question for YouTube: does spurious reporting carry consequences for the other side?
My video exposing hate speech is hate speech according to YouTube.
You can share blood libels about Jews killing and eating Christians, but Facebook will hide it from Jews.
The Facebook experiment that confirms what we've known all along.
Remembering Golda on anniversary of her death
Internet troll level: Expert
Sheri asks "Do you love it or hate it when you see people putting the French flag filter over their Facebook profile pics?"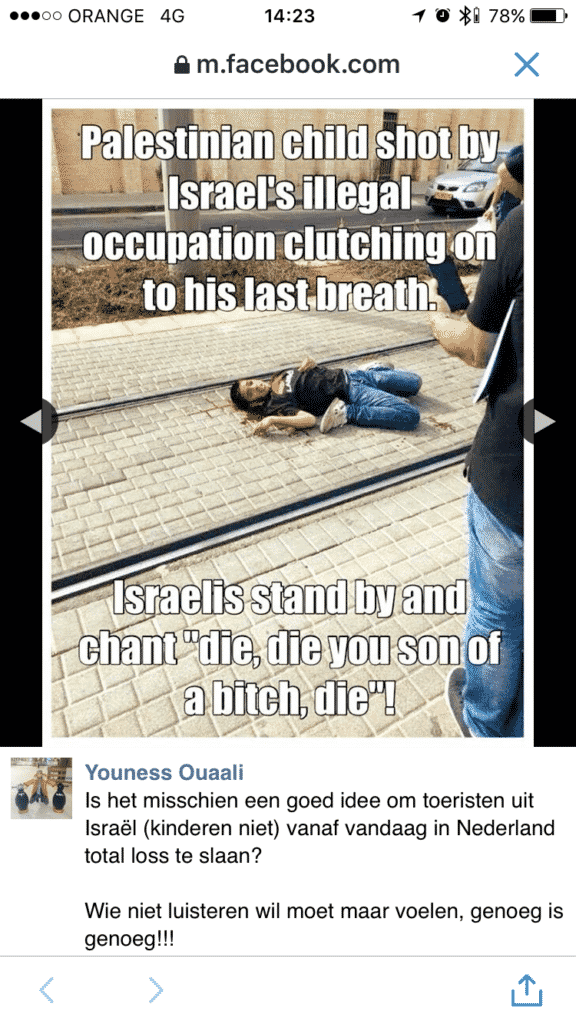 Abbas lies and this guy calls for Israelis to die in Holland.