But he's not antisemitic. Just anti-circumcision. Right?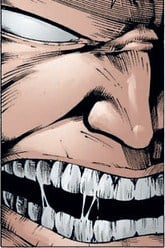 He's back, and this time he's set to piss off Muslims!
A new study reveals circumcision is tied to a lower risk of prostate cancer
Look who is proudly showing an Israellycool banner and link to the site
First there was Foreskin Man: the antisemitic comic. Now there's Foreskin Man: the really bad song
Attempts to ban circumcision in California have gotten the shaft
Yesterday I posted about Foreskin Man's encounter with Captain Israel. But here's how I imagine it.
Remember the noxious Foreskin Man? Well it looks like he has met his match
Musician and son of Bob, Ziggy Marley, speaks of celebrating Jewish holidays with his Israeli wife, and his comic book "Marijuanaman."
Foreskin Man may have come to our rescue
It looks like Foreskin Man may have an ally - Hollywood actor Russell Crowe.
...it would be the Week of the Weiner.