Thanks to 'Shirley Temper' Ahed Tamimi for drawing our attention to this video of Gaza
Prominent Gazan activist Tamer Fathi al-Sultan has died overseas, and as we see so often with palestinian narratives, there are a few versions as to the cause of his death
This video is supposed to demonize Israel and paint life in Gaza as unbearable. But unfortunately for PAL+, the vision betrays the truth.
Welcome to Gaza - the world's only "concentration camp"/"open-air prison" where the inmates own their own horses
Yet anti-Israel propagandists would like the world believe Gaza is a "concentration camp" and "open air prison."
We already knew Hamas were exploiting children in Gaza, but this next short documentary video contains testimony - including from a palestinian journalist - showing how they are doing at the Gaza border riots as well.
A few months ago, I posted about the chalets of "Concentration Camp" Gaza. Then this happened
You know how there's a belief that cockroaches can survive a nuclear holocaust? For those who believe palestinian propaganda, forget the cockroaches. It's palestinian toys
Apparently, the truth - as filmed by actual Gazans - may offend some viewers.
While the palestinians and their supporters claim Gaza is an overcrowded, poverty-stricken "concentration camp" and "open-air prison", Hamas plans to build an Olympic village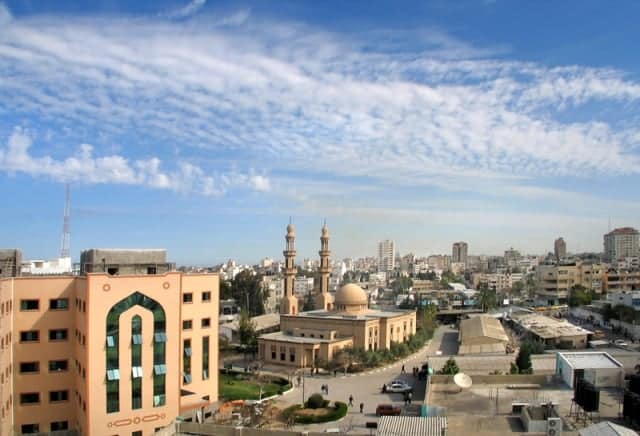 NPR has a report about people leaving Gaza. What makes it noteworthy is that it contains some important facts that I am not used to seeing in the mainstream media.
Introducing the Uptown Restaurant and Cafe, located at the top of a building in Khan Yunis, Gaza.
The propagandists really should learn to stick to one story.