After completing a tour of Turkey, Egypt, Sudan, and Tunisia, Hamas' Ismail Haniyeh left for Qatar, Kuwait, and Iran as part of his new tour.
Islamic Jihad leader Khader Habib says the Palestinians must rise up and a launch a third Intifada based on resistance and jihad.
Islamic Jihad and Hamas do not seem to be getting along...
Why don't I hear any "human rights activists" decrying this child abuse?
Some 20 rockets and mortar shells have been fired from Gaza into southern Israel today, with one man dead and many others injured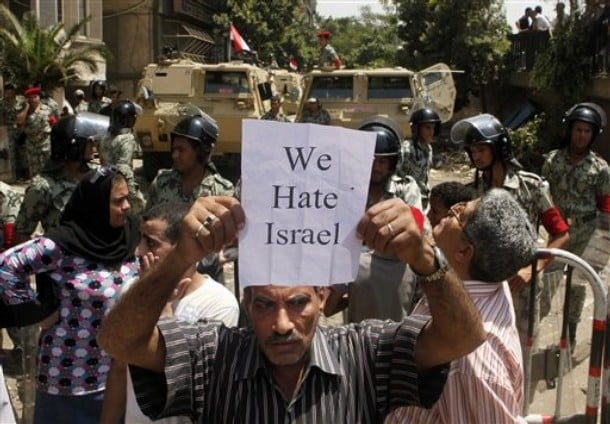 Ok, I've tried to avoid getting into this situation, but it seems many people are expecting me to cover the latest war being waged against us here in Israel.
Old and busted: Miami Vice New hotness: Maimi Jihad
What have those aggressive Zionists done to make this poor palestinian girl cry?
Today, I woke up to be greeted with the news that Gaza-based Hamasholes had fired a Grad rocket at Be'er Sheva, not long after one hit near Ashdod.
Yet more proof you can't believe "palestinian medics", often quoted as the source for allegations against Israel.
They've turned lying into an art form

The PA is upset, this time over a meeting between the Shin Bet and some Hamasholes and Islamic Jihadniks.