Home
Tags
Norman Finkelstein
Remember earlier this year I posted about Israel hater Norman Finkelstein's employment woes? Well in case you were wondering whether he got out of this funk..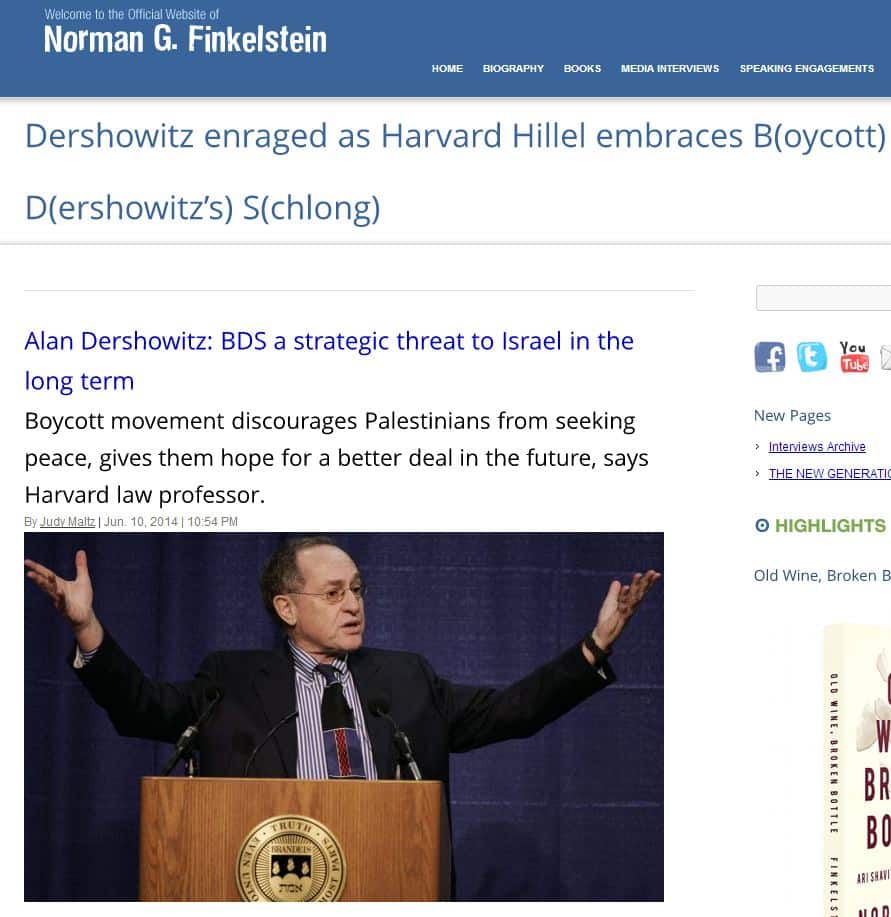 And that's class with a capital "a"
Anti-Israel professor Norman Finkelstein denounces the BDS movement
"Rat Fink" Norman Finkelstein has learned the hard way that Israel does not look too kindly on people supporting her destruction. Ok, maybe not such...
Anti Israel Professor Norman Finkelstein - recently denied tenure at DePaul University - has long argued that charges of anti Semitism are leveled at...