Named after a Hamas terrorist leader. Thanks to "US ally" Qatar.
Curious minds want to know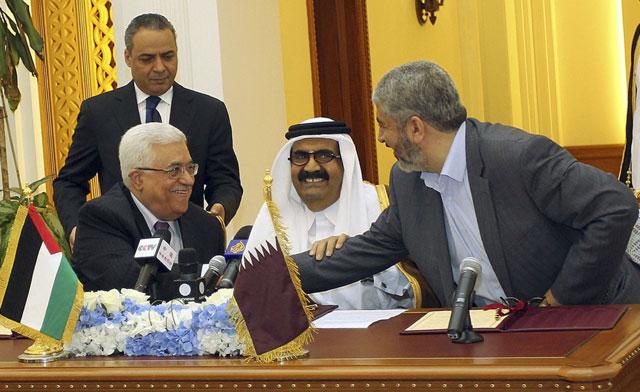 Yesterday, Meshal and Abbas signed the Doha Agreement. Today, Palestinians slammed it.
After completing a tour of Turkey, Egypt, Sudan, and Tunisia, Hamas' Ismail Haniyeh left for Qatar, Kuwait, and Iran as part of his new tour.
Qatari Emir Sheikh Hamad bin Khalifa Al Thani has made a secret visit to Israel. Or has he?
At the Virgin Megastore in Qatar and Bahrain, prospective book buyers are helped along with some recommendations - including an old "classic."
Qatari Prime Minister Sheikh Hamad bin Jassim al-Thani speaks with palestinian President Mahmoud Abbas at the opening session of the foreign ministers meeting at the Arab League headquarters.
Israel reportedly rejected a proposal that would have involved Qatar carrying out rehabilitation work in Gaza in exchange for renewing diplomatic relations with Israel due to Egyptian unhappiness with Israel not looking like the bad guy.
My friend Richard Landes has just launched a new website : Understanding the Goldstone Report. Those of us who have constructed Understanding the Goldstone Report,...