Obviously Roger Waters chose to highlight the cruel injustices of Islamic oppression of minorities by putting the Islamic Crescent on a giant pig right?
Where our scoop resulting in another Roger Waters fail
From the Dumb Jews department
After having his speaking engagement cancelled by 92Y, BDSHole Roger Waters says he's reconsidering his position on the boycott of Israel
BDSHole Roger Waters is not happy he's been silenced. But seems ok with being a hypocrite
Roger Waters reveals he is in talks with other musicians to boycott Israel, and intimates he was the reason Stevie Wonder backed out of last year's Friends of IDF annual gala
I think this idea's just crazy enough, it might work
Israeli musician Kobi Oz has a message for Roger Waters.
Roger Waters needs to learn to shut his piehole.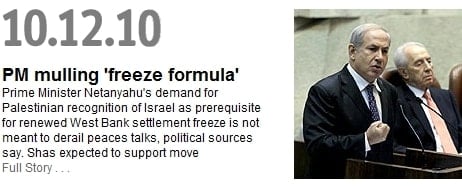 Israeli Prime Minister Binyamin Netanyahu yesterday offered to extend the settlement freeze in exchange for the palestinians recognizing Israel as the Jewish homeland. Only to have the offer rejected out of hand.