Having Israel flooded with tens of thousands of palestinians hellbent on murder is no problem to Waters
Seen at his recent Amsterdam show
The mayor of Munich has ripped rock'n'roll BDS-hole Roger Waters as an "antisemite", prompting not-so-jolly Roger to get his lawyers involved
Waters proceeded to deny he is antisemitic, claiming "I don't even come close to having a single antisemitic bone in my body." 
Roger Waters, never missing an opportunity to show his support for terrorism
Rock'n'roll BDS-hole just can't help himself. Nearly every word that comes out his mouth is a lie.
Roger Waters is making even more enemies now
Pearl Jam's Eddie Vedder has had a number of interesting things to say, things that reveal the twisted mindset of Israel haters like him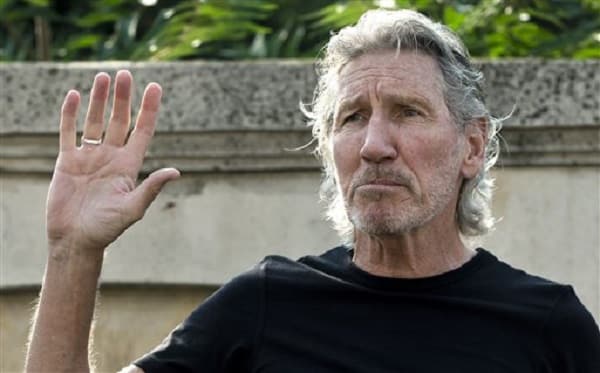 While Waters talks the talk in demonizing Israel for occupying so-called palestinian land, and creating songs about it, he does not walk the walk.
Roger Waters certainly has a big head
In an interview with Waleed Aly of The Project, Waters again shows he cannot stick to one story
Rock'n'roll BDS-hole Roger Waters has taken aim at some of the world's best musicians, whose crime was to ignore his hypocritical calls to boycott the Jewish state
During last night's Ally Coalition Talent Show, Lorde told the audience how nice they were. That was the cue for a pro-Israel heckler in the audience.