Home
Tags
Separated at Birth
In case you missed this news from the "Apartheid" state of Israel
The resemblance is almost spooky
A familiar face as streaker?
Thugs will look like thugs
Last month, I posted how anti-Zionist-not-antisemite Simone O'Broin was convicted of being drunk on an aircraft and assault by beating.Today, she was sentenced to 6 months jail.
In a March 30, 2019 episode of Russia Today's program, Going Underground, 'Shirley Temper' Ahed Tamimi used an antisemitic trope
When an evil terrorist resembles an evil terrorist
I see a separated at birth of a man
The IDF is frequently called the most moral army in the world. I'd argue they are also the funniest.
Yesterday, Ireland moved towards one of the most shameful events in its history, as its lower house of parliament voted 78-45, with three abstentions, to advance the Occupied Territories Bill.
From yesterday's Al Jizz video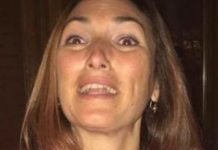 "Don't tell me - or any other Jew - that I hate a precious part of myself. Just don't" - Ariel Gold