Home
Tags
Separated at Birth
I see a separated at birth of a man
The IDF is frequently called the most moral army in the world. I'd argue they are also the funniest.
Yesterday, Ireland moved towards one of the most shameful events in its history, as its lower house of parliament voted 78-45, with three abstentions, to advance the Occupied Territories Bill.
From yesterday's Al Jizz video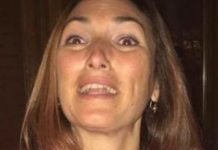 "Don't tell me - or any other Jew - that I hate a precious part of myself. Just don't" - Ariel Gold
2019's first Separated at Birth
I have not done this in a number of years, but it's back: the best Israellycool Separated at Birth for the year!
The Sorek desalination plant, the world's largest seawater desalination plant, and....
Who does the muscular Krav Maga instructor from Frank Grillo's FIGHTWORLD remind me of?