My highlights of another Bibi master class
Please direct your concerns about our Israel policy to that brick wall over there.
The speech has it all - including penguins, a John McEnroe quote, and Farsi.
Where the arch terrorist threatened more violence during his UNGA address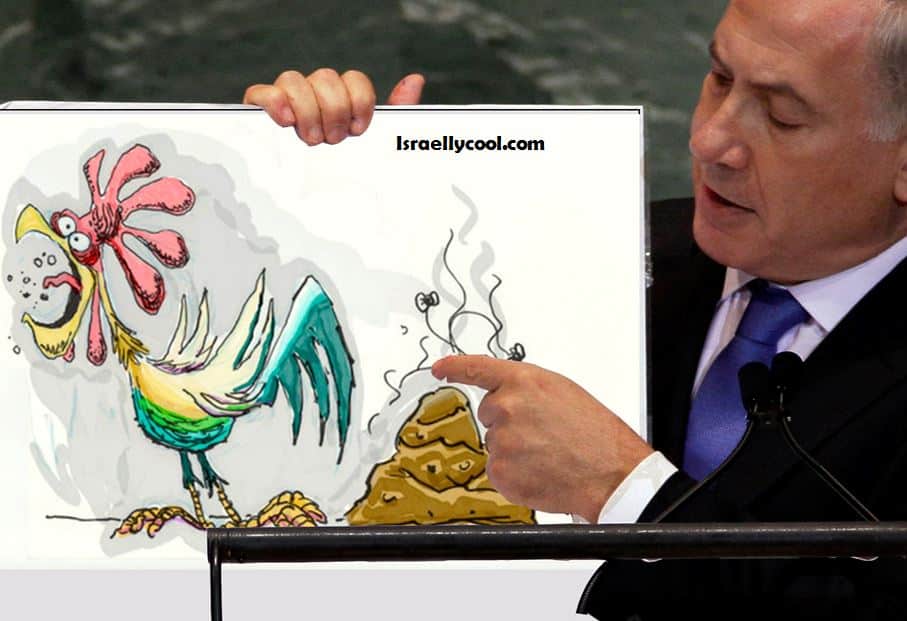 From nuclear duck to smelly chicken
Anachronistic, but relevant as ever.
So they can understand Mahmoud Abbas' call for the destruction of Israel.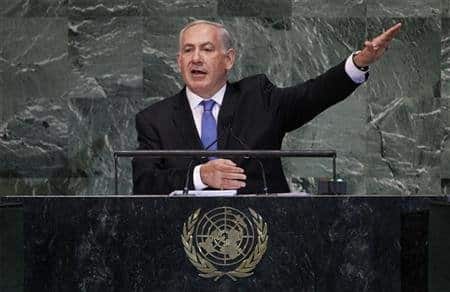 Video of Israeli PM Binyamin Netanyahu touching down in New York. And then it gets weird.