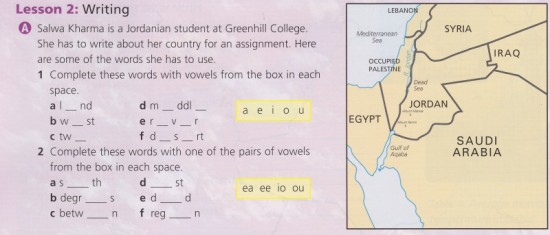 We have charted many points in the rapid decline of Britain. Today comes yet another example of the descent of this once great nation.
From "israel today" comes this story:
A popular textbook used by institutions and teachers to teach English as a second language to students in the UK has been found to have a serious anti-Israel bias.

"I teach English as a foreign language in a further education college in Nottingham, England. I came across the attached map and couldn't believe my eyes!" Liz Wiseman told Israel Today.

The textbook in question is "Skills in English Writing Level 1", which includes a map of the Middle East on which Israel is nowhere to be found.
Obviously the only course is to pulp all the books, fire the person who is responsible and if not drop this publishing house. What are the odds?
Please help ensure Israellycool can keep going,
by donating one time or monthly
Facebook Comments
comments