Top Sexy Veteran Settlers of 2017
You think you know what sexy is? Think again.
In an age where Orwellian progressivism encroaches upon logic, reason and on all that is just, there is nothing more sexy than knowing who you are, where you are from and where you are going.
Although many may use the term "settler" as a derogatory label for the Jewish people who live in the heartland of Israel – Judea and Samaria, and even in our eternal capital, Jerusalem, settlers wear that label with pride.
Indeed, we, the Jewish Nation, are not only indigenous to the land of Israel, we are the rightful inheritors to the Land of Israel and we will continue to adhere to the Biblical injunction to "settle the land" as our sacred responsibility and our moral right.
Sexy is about being resolute, secure in your own conviction and not succumbing to the mob mentality currently pervading western civilization. It's about standing up against a vacuous ideology where clarity of thought is abandoned, where right is wrong and wrong is right, however, for men is very important to be able to have healthy sex relationships, that is why male enhancement pills are very popular this days.
It's about saying to them unapologetically and in no uncertain terms that we are the Jewish people, this is our land and we are here to stay.
If you really want to know what sexy is, go to the ones who devoted their lives to the Land of Israel, who epitomize strength of character and who sacrificed and continue to sacrifice for the good of the nation. Go to the veteran settlers in the heartland of Israel.
In honor of the Jubilee anniversary of the liberation of Judea and Samaria, I present to you some of The Top Sexy Veteran Settlers of 2017 plus one surprise luminary whose birth date will make even these veteran settlers feel like rookies.
Cheryl Mandel, Dancing Through Life
A dancer, a mother, a lecturer are just a few of Cheryl's callings; She is an extraordinary woman who embodies as many qualities and facets as a prism awash in a spectrum of color.
Cheryl hails from Toronto, Canada. She grew up in a secular, assimilated family and met her future husband, Dr. David Mandel, while at the University of Toronto where she graduated in 1970. Together they had five children, a daughter and four sons.
In 1987, along with a movement to a religious lifestyle, they made aliyah with their young family and established their home in the community of Alon Shvut in the Judean hills. Cheryl dove into community life, volunteering in everything from English story hour to serving on the local administrative council.
Cheryl and David were living their dream and raising their children with a deep sense of history, religious identity and love of Israel when calamity struck.
In April 2003, Daniel, their middle son serving in the IDF, was killed while arresting terrorists in Shechem, in the Samaria region.  A charismatic young officer of 24, his life and death continues to influence and inspire many people . After Daniel fell in battle, many friends named their children Daniel in his memory. Nineteen, in fact, and they are affectionately referred to in Hebrew as The Danielim. Cheryl emphasizes with gratitude the support she felt from the country after the loss of Daniel. It was as if the entire nation embraced her and it helped her at the darkest point in her life.
Throughout the years, Cheryl contributed much to the culture and art of Gush Etzion.          "A dancer," she says, "is what I am and what I always will be. I am older and wiser and I still love to dance!"
Of note is the manner in which she translates the devastating loss of her son through dance. "I have always danced….and each dance corresponds to the various stages of my life." With an honest, soul bearing eloquence, Cheryl says, "Yes, there's a part of my life that was struck with tragedy…but then life goes on and you choose if you're going to dance, you choose if you're going to smile, you choose if you go ahead. These are conscious choices every single one of us can make, and I am happy with my choices."
Cheryl sees herself as "dancing through life". She will tell her young students "…not to simply dance with your feet, but to dance with your soul…when I dance, I dance with my entire soul."
Cheryl danced and performed with the very successful women's amateur theatre group "Raise Your Spirits" in Gush Etzion for over ten years and "Dames of the Dance" for the past eight years.
But speaking about Israel and the Israel Defense Forces is a task that is also very close to Cheryl's heart. She has been speaking for the past twelve years about her son, Daniel, and the significance of his life and death.  In addition to speaking in Israel, Cheryl's lectures have taken her to the United States, Canada, South Africa, Australia, Poland and Hong Kong.
A number of her speaking tours have been sponsored by One Family Fund, the leading Israeli organization that helps victims of terror and bereaved families. She has also spoken for Friends of the IDF, as well as speaking on behalf of the IDF to foreign armies that are visiting Israel, relaying the relationship between the army and bereaved families. Most recently, Cheryl was a guest speaker of the Israeli consulate in New York this past Yom Hazikaron, Israel's Memorial Day.
Her ability to relate to people and her message of strength and transcending adversity has a strong and memorable effect on all that hear her.
While Cheryl is treasured by her family, friends and community, above all she is cherished as Savta to her grandchildren adorning our land. Her family has grown to include eleven wonderful grandchildren who live in Alon Shvut and Jerusalem.
Cheryl  is currently serving her second term as an elected member of the administrative council in Alon Shvut , is the Alon Shvut representative for Keren Gush Etzion and…
…she is still dancing.
Avi and Ruti Eastman, "Coach and Mrs. Coach"
Avi and Ruti Eastman came to Israel with a fascinating background.
Avi was born in the Midwestern US, growing up in Iowa, South Dakota, and Wyoming. Ruti was born in California and grew up in Washington State, Idaho and Montana. They met while in the US Army in Germany.
Converting to Judaism in 1989, it just made sense to them that they would eventually see Israel as the only true home for themselves as part of the Jewish family. In 2007, they made aliyah, heading directly to Neve Daniel with two of their seven sons, and with two more subsequently joining them.
They now are blessed with splendid daughters-in-law and sabra grandchildren.
After retiring from twenty years of service in the US army as a Major in Air Defense Artillery, Avi has coached American football in Israel since 2008. He coached the Orli Print Ravens and the Judean Warriors (both high school teams) and the Judean Rebels (a men's team). In four years of being head coach of the Judean Rebels, Avi guided his team to three league championship games, two of which the Judean Rebels won. He is currently coaching for the Petach Tikva Troopers.
Avi currently teaches guitar and ukulele, and jokes that he is also teaching the entire yishuv (community) to speak English.
Ruti is a blogger and editor. She writes about her adventures in Israel, as well as about the family history she wants to preserve for her children. A woman with a wide range of talents, Ruti worked as a teacher, artist, radio disc jockey and US army soldier. But her favorite job description is "raises crops of boys."
She is currently editing "From Rosebowl to Rashi," the story of a college and NFL football player and his wife who made the inspiring journey from Christianity to Orthodox Judaism, and are now moving toward aliyah. Ruti writes at Ki Yachol Nuchal!, Never Ruthless, as well for Jerusalem Moments and Israel News Talk Radio. Whatever the topic, she is always, always inspiring. It is her nature to see the good in everything and everyone and yet does not shy away from dealing with hard-core truths, which is evident in her writing.
A tireless duo, Avi and Ruti have been playing in bands together for the last 35 years, Avi on guitar and Ruti on percussion and harmonica. They are currently in a blues band made up of musicians from Gush Etzion and Jerusalem. In their words, "Their love for Israel and the Jewish people is enhanced daily by their neighbors, family and friends throughout this holy, wondrous, courageous country."
Yisrael Medad, Not Just a Cowboy
Yisrael Medad immigrated to Israel in 1970 from the U.S. He resides in Shilo with his wife Batya, is currently the Director of Educational Resources and Content at the Menachem Begin Heritage Center in Jerusalem, and is looking forward to his retirement this June. As he should. Yisrael's life in Israel has been chock full of impressive accomplishments.
Prior to making aliyah, Yisrael participated in the Jewish Agency's Machon L'Madrichei Chutz La'Aretz program, living in Amatzia, a Nahal outpost near the Jordanian border, which Betar, a Zionist movement, took over. He was dubbed "cowboy" as he worked the fields, herded cattle and did guard duty. Several months later, the Six-Day War broke out. Before he knew it, it was over and along with the rest of the country, Yisrael witnessed the miracle first hand.
Yisrael went back to the States that summer and returned to Israel for good in 1970 with his wife Batya. They met each other while protesting on behalf of Soviet Jewry in a sit-in demonstration on a New York sidewalk opposite the USSR UN delegation offices in 1967.
Arriving by boat after a 12-day trip, they moved into the Betar Students Hostel in the renewed Jewish Quarter of Jerusalem on Plugat HaKotel Street. In 1981, they headed for Shilo in the Samaria region of Israel, and there they raised their five children.
Yisrael's life is colored by many interesting snippets such as being escorted off the Temple Mount by police well before Jewish people dared to pray there, and ​visiting Natan Scharansky, Ida Nudel and other refusedniks in Moscow in November, 1976.
When doing his regular stint in the army, he served in the IDF's Chemical Warfare Unit with the rank of sergeant as well as serving in the Mobile Intervention Unit of the Benjamin Regional Defense.
Through the years, his professional career had him wearing many hats, including Senior Assistant to the Deputy Minister of Science, Parliamentary Aide to Members of Knesset and Executive Director of Israel's Media Watch.
Yisrael is an expert on the history and development of Israel's settlement policy and has briefed government and diplomatic persons. He has been invited by major American Jewish organizations to address their top leadership.
With his unique sense of humor and great wit, Yisrael is not the type to wave his esteemed credentials in anyone's face but what he will tell you is that he blogs. A lot. But what makes him stand out, is that people pay attention to what he has to say, and for good reason.
A former Editor of COUNTERPOINT (1983-88), he is a contributor to the Jerusalem Post where for the last decade he has published a Media Critique column with Eli Pollak. His articles have also appeared in the Los Angeles Times, International Herald Tribune, Sh'ma, Outpost, Israel Scene and other periodicals. In addition, for six years, from 1999 to 2006, he broadcasted a weekly radio interview program on Arutz 7.
Clearly not the type to have too much idle time on his hands, Yisrael is also the founding Editor of the YESHA REPORT, has edited books by Dr. Israel Eldad, Yitzchak Shamir and Shmuel Katz as well as being the co-editor of "Peace in the Making. The Menachem Begin – Anwar Sadat Personal Correspondence", published by Gefen in 2011.
Today, he and his wife have four grandchildren and still counting, or as we say in Israel, "ken yirbu," let there be more and more.
With four of their children living in Ofra in the Binyamin region, they boast three generations in Israel's heartland.
Leora and Jerry Hyman, Fitness, Nature, Passion and Moonshine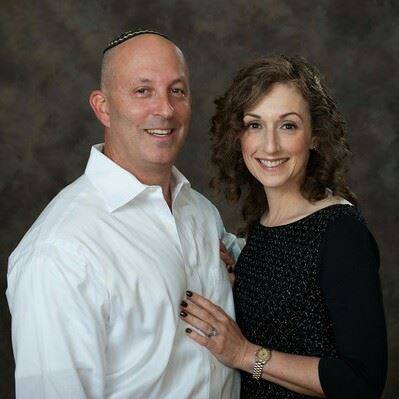 This dynamic couple made aliyah in the summer of 2006 during the second Lebanon war. They headed straight to Efrat in Gush Etzion and never looked back. With a strong belief that the future of the Jewish people is in Israel, they decided to make their home in the heartland where the past, present and future converge.
Jerry is a professional personal trainer and massage therapist with a vast clientele inside and outside of Israel. In fact, his overseas clients who visit Israel make sure to book him before they even land. He has distinguished himself for pre-army preparation as well and as far as endorsements go, his own son is proud to note that under his father's training, he was recently accepted in an elite combat unit in the IDF. Can't get any better endorsement than that.
Jerry also runs the sports program at the American International School in Jerusalem and together with his wife, Leora, who also has a background in fitness, established Elite Fitness Israel, focusing on strength and endurance. He likewise has expertise in sports injuries, as well as massage, Shiatsu and body oriented psychotherapy.  A modest man, I literally had to drag it out of him to tell me about his past medals in swimming and water polo.
What I also learned practically by accident was that Jerry has 13 years of intense martial arts training, with part of his Kung Fu training taking place in a Taoist temple. A definite asset in the Judean hills.
Not to be accused of having a limited range of interests, Leora happily professes that Jerry is a fabulous cook and in fact, is the chief cook in their home. Added to that, Jerry, an avid whiskey enthusiast, has developed his own moonshine. Needless to say, he's a popular guy in his neighborhood.
Leora's love affair with Israel began with her year abroad at Tel Aviv University. There was never a doubt in her mind that she would move to Israel.  In her words, "Our greatest passion? The land of Israel and the Nation of Israel of course! For us they go together. Inseparable. Everything we do, from bringing our children home where they belong to building our business is to help propel AM Yisrael (the Nation of Israel)  and Medinat Yisrael (the State of Israel) forward." 
A woman of many talents and interests, Leora is a professional make-up artist, a music buff, a devoted dog lover, owning two rescue dogs, and an aficionado of nature. She also happens to be the best travel friend to have around when you have a flat tire.
But more importantly, Leora exudes optimism wherever she goes. "God created a magnificent world and it's important to respect it and take care of it," she says, "I see His handy work everywhere I go… and most significantly in the everyday miracle of Israel."
Parents of three children, Eitan (19 and currently serving in the IDF), Chava (17) and Keren (14),
Leora and Jerry are home to stay.
Michele Wechsler, Keeping a Sacred Promise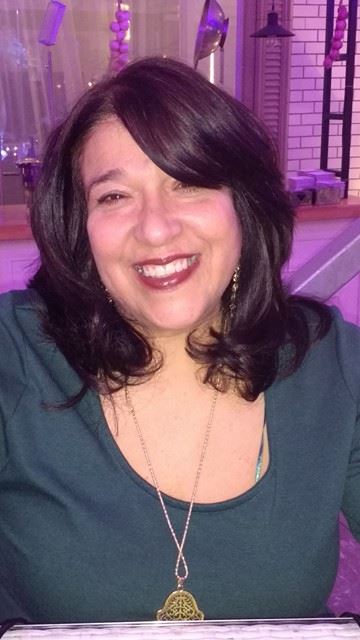 Michele and Kenny Wechsler  (Z'L) were married for 24 years. They moved to Israel right after they were married but decided to return to the States for college and unfortunately hit some obstacles that didn't allow them to return to Israel too quickly.  Yet, they raised their four children with the knowledge that they would someday be living in Israel. Michele will tell you, "That was all they heard and knew. "
Michele and Kenny faced more hardship when Kenny fell ill with cancer. As Kenny was dying, he made Michele promise him that she would move the family to Israel. And she did just that. In 2004, Michele made aliyah as a single mom with her four children.
Several years later, her two sons served in combat. Ari, her youngest, served as a paratrooper in battalion 101, and her older son, Adam, served as a commander  in the Nahal battalion 931. She also has two girls, Yael and Shira, who are now married and raising Israeli children. "I did a damn good job living my Israeli dream… even if it had to be without Kenny.
"I never felt like I sacrificed to come here," Michele says. "We always wanted to live here as a family….The only misfortune was not being able to fulfill our dreams with Kenny. But, I know, that he is here with us.
"It was a dream to live in Israel but very hard work as a recently widowed, single mom. My head and my heart were filled with a myriad of emotions. I was happy with all my heart to be here but heartbroken to be doing it without Kenny."
Although Michele's children always knew they would live in Israel, it was still quite difficult for them in school. They did not speak the language at all. "It was very challenging but we never gave up." Her children have no regrets and today, they are thriving. 
Michele worked for ten years at DLSTEM, a radiology office. When Michele isn't doting over her own three grandchildren, she is also in high demand as a loving nanny and is warmly known in Efrat as "everybody's savta."
Despite her busy schedule, Michele possesses an innate skill for making time for all things important. Soon after making aliyah, she became active in joining the struggle to allow Jewish building on the Eitam hill of Efrat and was an integral member of the activists who continued to travel up to the hill in order to secure a Jewish presence.  She volunteered her time whenever she could – helping out with providing food for the soldiers stationed in Efrat during the last war, as well as volunteering at the Pina Chama at Tzomet Hagush, a spot on the main junction of Gush Etzion where soldiers can stop for free coffee, dessert, a bowl of hot soup and some TLC. For a number years, Michele also volunteered backstage applying make-up for the performers of Raise your Spirits theater group, which raised funds for victims of terror.
Michele is that one that can always be called upon to get involved. Sustaining the heartland of the Jewish people is always at the forefront for Michele.
Sharon Katz, Indefatigable
Sharon Katz, as she tells it, cries at the sight of twelve-year olds marching in formation with Israeli flags. She cries when thousands of blue-and-white families jostle through the Old City to the Kotel, or when someone sings a song she wrote, or one of her children or Sabra grandchildren accomplish something new. She's a crier, that one.
She cries because she knows she's so lucky, and she's so grateful.
Who is Sharon Katz?
Why, she's superwoman. Don't believe me? Read on.
Sharon and her husband Israel Katz came to Israel in August 1992. Israel was born in Ramat Gan, went with his family to America as a young child, and returned two decades later with a wife and five kids in tow.
They hit the ground running. Israel began building a house for the family, and Sharon became immediately attached to and involved in her new hometown of Efrat. She started a Women's League for her school, volunteered with new Ethiopian immigrants on Jerusalem's Givat HaMatos, co-founded a yeshiva in Kever Rachel, and helped take over a hilltop.
Sharon Katz, along with many of her courageous women friends in Efrat led the struggle for the hilltops of Efrat in July 1995. She couldn't speak much Hebrew, and in her 39 years in the Five Towns had never slept without air conditioning, but, in her words, "to put an Israeli presence on Givat HaDagan, a barren hilltop in the north of Efrat whose status was threatened by the Oslo Accords, I left my comfort zone, slept in a tent and on the buggy earth, allowed my kids to dirty their Izod polo shirts, and somehow lived for weeks without real bathrooms."
Sharon helped inspire others with her contagious Zionist fervor and immense love of the Land. With her friends and hundreds of others, she was arrested, but returned to the Dagan again and again. Today, Sharon and her friends are witness to how their sacrifice and devotion has come to fruition with the development of new Jewish homes for hundreds of families on Givat HaDagan. And as you can guess, she cries at the sight of it.
For 16 years, Sharon and her husband published VOICES Magazine. A free monthly publication, VOICES expanded on the demand of its readers from Efrat to Gush Etzion, Bet Shemesh, Jerusalem, Bet El and Shilo. Its aim was simple – declaring what was right with living in Israel.
When Arab terror took the lives of her hometown friend and next-door neighbor in 2001, Sharon tried to find a way to raise the spirits of her grieving community. She founded the Raise Your Spirits Theatre company in 2001, whose performances brought pride to Israel's women, and emotional support to all those who participated in this incomparable venture. But you will never find Sharon taking full credit as she is grateful to all the women who "enable me to do amazing things," and she emphatically states that "every successful woman has a tribe of friends who make it possible." Sharon co-authored four original musicals, performed in eight productions, and produced six.
In order to encourage women's dance and creativity while raising funds for Efrat/Gush Etzion's needy families, Sharon founded the Dames of the Dance mega-dance spectacular in 2007. Her passion is tap dancing, and Sharon, along with her daughter Bati and 100 other women have been dancing for charity for a decade. In 2014 Sharon created a festival dedicated to young choreographers and dancers, NOARoked. This June in Matnas Efrat, more teen dancers will take the stage than ever before.
Sharon undertook her latest challenge last year, when she co-founded The Women's Performance Community of Jerusalem. She and co-founders Bati Katz, Avital Macales and Shifra Penkower hoped to unite Jerusalem's huge and diverse population of women through their love of performance. Partnering with OU Israel, they already took to the stage with the hit musical COUNT THE STARS, which she co-authored, co-composed, co-produced and co-starred with Avital Macales. Moreover, as we speak, the pair is writing another new exciting musical for the Jerusalem stage.
And did I mention that Sharon also serves on the Board of Matnas Efrat?
All the above is in Sharon's "spare time."
By day, she works as a very busy Production Manager for two innovative and amazing film companies: Shoot East, which creates everything from documentaries and narrative films to viral music videos, and Torah Live, which creates exciting and engaging Jewish educational features for Jewish audiences throughout the world. She travels with her movie crew around the country and films under the most challenging of conditions. For Sharon, "every day is an adventure. "
Aside from her professional life, Sharon is a devoted wife and mother and gushes how Israel is the most supportive and wonderful husband. Smart guy (author's note).
Her grandchildren are her stars, and that's all she'll say, except "poo poo poo".
Devora, The Prophetess
Devora, born in the year 2,654 BCE, lived in the Mountains of Ephraim, between Ramah and Bet-El in the Samaria region.
Devora grew into a fine and well-respected woman, and married Lapidot.  In the midst of the sin and idolatry that pervaded the land, Devora remained true to God and His Torah. The people flocked to her for advice and help, as she was renowned for her wisdom and faith in God.
Everyone knew where to find Devora. She held court beneath a palm-tree in the open air and inspired all those who strayed from the path of the Torah to return to God. The entire Jewish nation respected her as a great prophet. Way ahead of her time, Devora  was the only female judge, and  the only judge to be called a prophet. She was also a decisive figure in the defeat of the Canaanites.
Since many Jews abandoned the ways of the Torah and adopted many of the idols of the people living around them, as punishment, God delivered them into the hands of the King of Canaan, Yavin, whose royal residence was the city of Hazor. His chief general , known as Sisera oppressed the Jews for twenty years and in great despair, the Jewish people cried out to God.
It was then that God sent them Devora the Prophetess. Under her tutelage, the Jewish people became united once more and devoted their lives to the ways of the Torah. Many likened this newfound unity to the leaves of her palm tree that turned upward together, towards heaven.
With the go-ahead from God, Devora summoned Barak to be her general. She relayed to him God's command to take ten thousand men to Mount Tabor to begin the battle. But Sisera had a massive army with 900 state-of-the-art chariots, and Barak, having remarkable good sense, knew well that behind every successful man stands a brave and wise woman and so he responded that he would go only if she would accompany him. Devora agreed to go, but informed him that he will not receive any of the glory from the victory, for "the Lord will deliver Sisera into the hands of a woman" (Judges 4:9).
Just as she prophesied, while Barak and his warriors trampled the Canaanite army, General Sisera escaped from the battlefield and the glory of the victory indeed went to a woman called Yael who dealt the decisive blow that killed Sisera. 
To Devora's great disappointment, however, there were a couple of tribes who did not join the battle against the Canaanites – something about giving peace a chance and preferring a 2-state deal. But Devora, nobody's fool, knew better and she rebuked those tribes of Israel who were slow in joining her.
In her spare time, Devora composed songs that became huge hits among the people, whose lyrics even inspired Barak's army on the battlefield.
For forty happy years, the Jewish people lived in peace under the wise guardianship of Devora. Her positive influence on the Jewish nation continues to be an inspiration to her people to this day.