You won't think rockets from Gaza are harmless after you see this!
Many dream of a White wedding. No-one dreams of a Code Red one
As I have posted the past few days, the palestinians are not oblivious to the suffering of ordinary Israelis having rockets rained down on them. They are actually enjoying it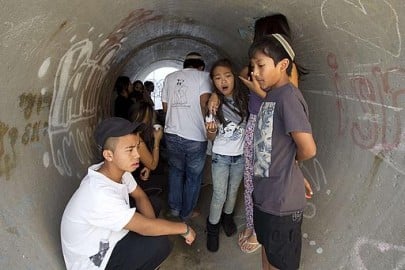 With palestinian terrorists so far today firing more than 40 rockets at Israel, the palestinians continue to play the double game of crying over targeted IDF strikes and rejoicing over the injuries and fear suffered by Israeli civilians
Israel is once again under attack, with over 100 rockets fired at us since Friday, injuring at least four people.
Strangely enough, whilst the siren is sounding, you know you are relatively safe. The danger comes when it stops.
This one's begging for a caption
Today, I woke up to be greeted with the news that Gaza-based Hamasholes had fired a Grad rocket at Be'er Sheva, not long after one hit near Ashdod.
Yet another explanation of the death of founding Hamashole Mahmoud al-Mabhouh: the killers got to him with the help of the Jizz. Top Hamas operative...