Moral bankruptcy eventually leads to financial bankruptcy. It's happened to literal empires, it can happen to a technology company.
Friends of the Israel Defense Forces (FIDF) raised a record $60 million at its annual Western Region Gala last Thursday evening
I can't help but like this guy.
Too easy from Ashton Kutcher
He almost pronounced it correctly.
Longer video of the Hollywood star's GarageGeek talk
Hollywood actor Ashton Kutcher arrived in Israel today, which is where the following video was taken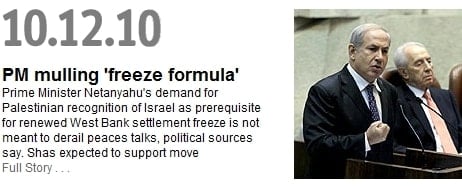 Israeli Prime Minister Binyamin Netanyahu yesterday offered to extend the settlement freeze in exchange for the palestinians recognizing Israel as the Jewish homeland. Only to have the offer rejected out of hand.
Bravo, Israeli Foreign Minister Avigdor Lieberman.
This pseduo Kabbalah thing has really gotten out of hand.
Hollywood actor and Kabbalah enthusiast Ashton Kutcher has visited the Holy Land to celebrate the birthday of Kabbalah Center founder Rabbi Shraga Berg. While here, he also managed to do a few things to upset the moonbats.
Hollywood celebrity Ashton Kutcher is involved in a "twitter" fight with CNN, stating his goal to beat CNN to a million followers. I hope...