It's like shooting terrorists in an Airport. Except only one of these has done that. #Chickenshit
If I'm being completely honest, I'd rather see Rev Manning in charge of those United States than the current incumbent!
Clearly appreciative of US efforts to secure the palestinians a state with Jerusalem as its capital, an iman from Jerusalem's Al-Aqsa Mosque has praised the US for killing arch terrorist Osama bin Laden. Just kidding.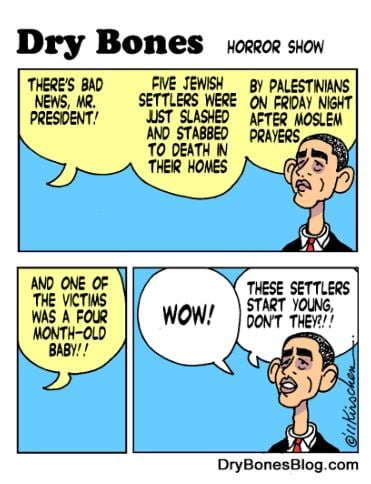 My friend Yaakov Kirschen of Dry Bones fame has a habit of hitting the mark. He's done it again with this cartoon, which he has not yet published on his own blog, but has sent to me because he's a swell guy.
Despite the hot weather for this time of the year, it looks like there will be a freeze.
With all the pressure seeming to be on Israel to continue the so-called settlement freeze, we are now reportedly considering a number of gestures towards the palestinians.
US President Barak Obama met with Lebanese Prime Minister Said Hariri last night and warned of the growing danger of arms smuggling to Hizbullah terrorists.