Stop the hatred now, before it's too late
Is the "Israel as the Nation State of the Jewish People" basic law proposal, inherently undemocratic?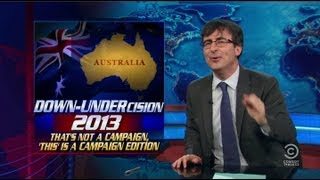 Elections DOWN-UNDERcision 2013
The exit polls are in. And if they prove accurate, it is bad news for Binyamin Netanyahu
A senior Arab League official has called on Arabs living in the "apartheid" state of Israel...to vote!
Click refresh to see new updates during the day. What a cliffhanger. What a political system. With 99% of the votes counted, Kadima is ahead of Likud...
Sticky post. Scroll down for new posts and updates. Welcome to the Israeli Elections 2009 liveblogging post. I will be blogging throughout the day, and will...