We will damn well use the Holocaust card whenever we wish, Jeremy Bowen.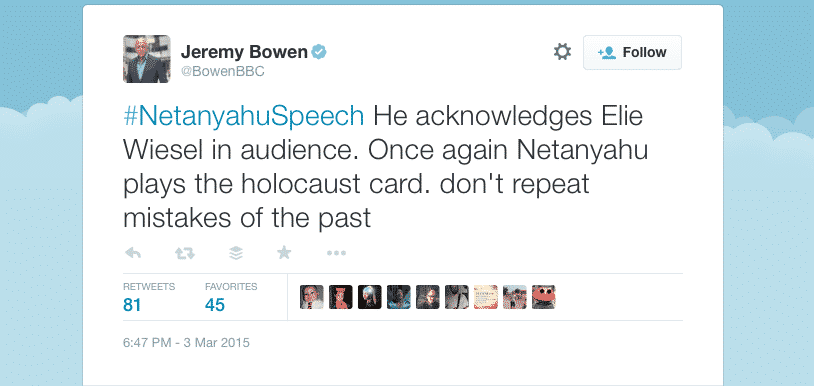 If Obama mentions slavery in a speech, you gonna call him out for "playing the slavery card"?
BBC reporter Jeremy Bowen has learned the hard way that he needed his Egypt assignment like a hole in the head
Just Journalism reports on what ostensibly looks like another outrageous example of bias from a BBC reporter. Then when you dig deeper, it looks like even more outrageous.
During a conference call with American "rabbis" this week, Richard Goldstone showed just how unbiased and impartial he really is. "As far as the Israeli...