Follow-up to yesterday's post about the Weather+ app's characterization of Jerusalem
"The essential Weather App for Android and iOS- with real Weather Condition Videos. It's the most well-designed and reliable weather app available!" Reliable, no.
And was last week's massive dust and sand storm linked to the Sabbath year we just concluded?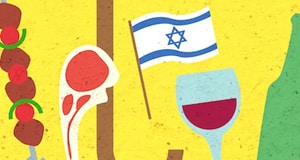 A little artwork inspired by the day of celebration (weather permitting).
Never let a crisis go to waste without blaming Israel
Ariel is located in which country?
Jerusalem, Israel covered in white stuff, snowing and sticking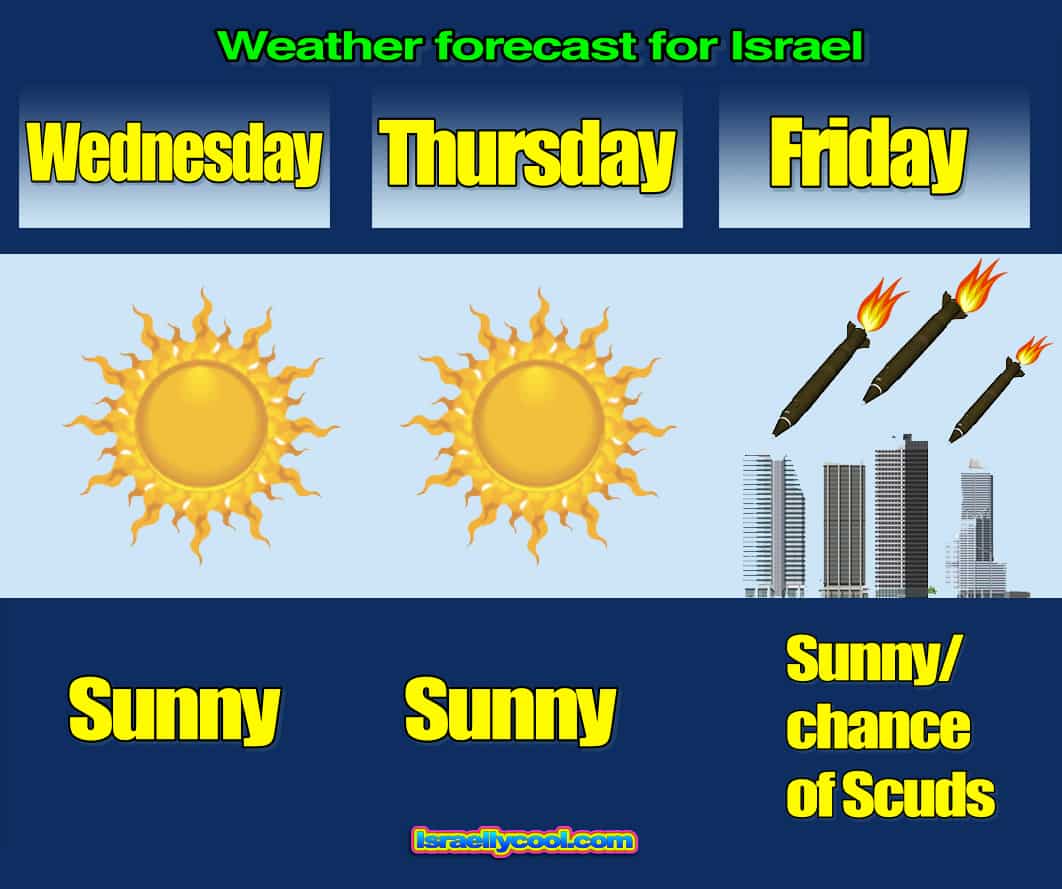 We bring you the news, sometimes sports, lots of entertainment. So why not the weather?
Today has seen some crazy, windy weather here in Israel