Another day, another series of palestinian "prisoner" pictures.
And you know what that means.
Really. Lame. Poses.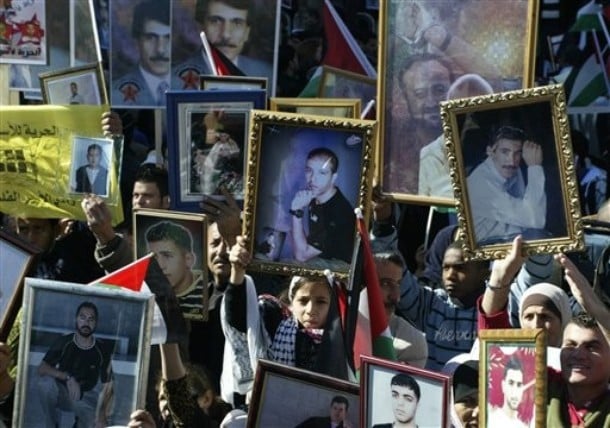 I'm thinking the lamest is courtesy of the guy in the white suit, who seems stuck somewhere between flexing his bicep and punching himself in the head.
And if you think that is a bad look, check this guy out, who seems to be auditioning for a part in Dumb and Dumber 3.
Meanwhile, what's the bet this female prisoner was not incarcerated for stealing a loaf of bread?
Please consider a donation. Besides the work we do - which includes scoops, exposing the haters and posting original and entertaining content - this blog takes up not just a lot of time but also money. Your support is appreciated.