The following two tabs change content below.
An Aussie immigrant to Israel, Aussie Dave is founder and managing editor of Israellycool, one of the world's most popular pro-Israel blogs (and the one you are currently reading) He is a happy family man, and a lover of steak, Australian sports and girlie drinks
Latest posts by Aussie Dave (see all)
Another day, another series of palestinian "prisoner" pictures.
And you know what that means.
Really. Lame. Poses.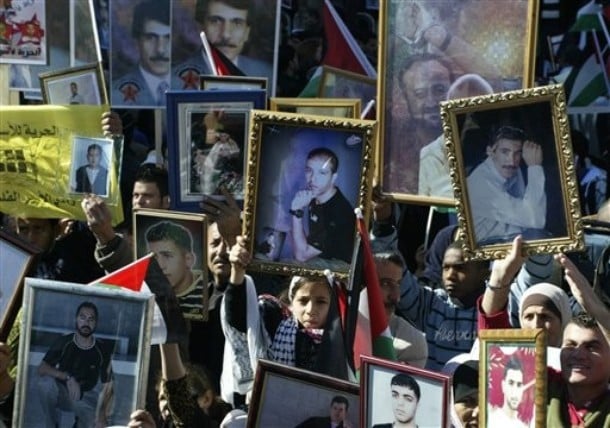 I'm thinking the lamest is courtesy of the guy in the white suit, who seems stuck somewhere between flexing his bicep and punching himself in the head.
And if you think that is a bad look, check this guy out, who seems to be auditioning for a part in Dumb and Dumber 3.
Meanwhile, what's the bet this female prisoner was not incarcerated for stealing a loaf of bread?