Some students from an Israeli school of advertising and art, as well as an ad agency, have come up with a great response to cyberattacks: Redesign hacked takeover pages so they look more aesthetically pleasing.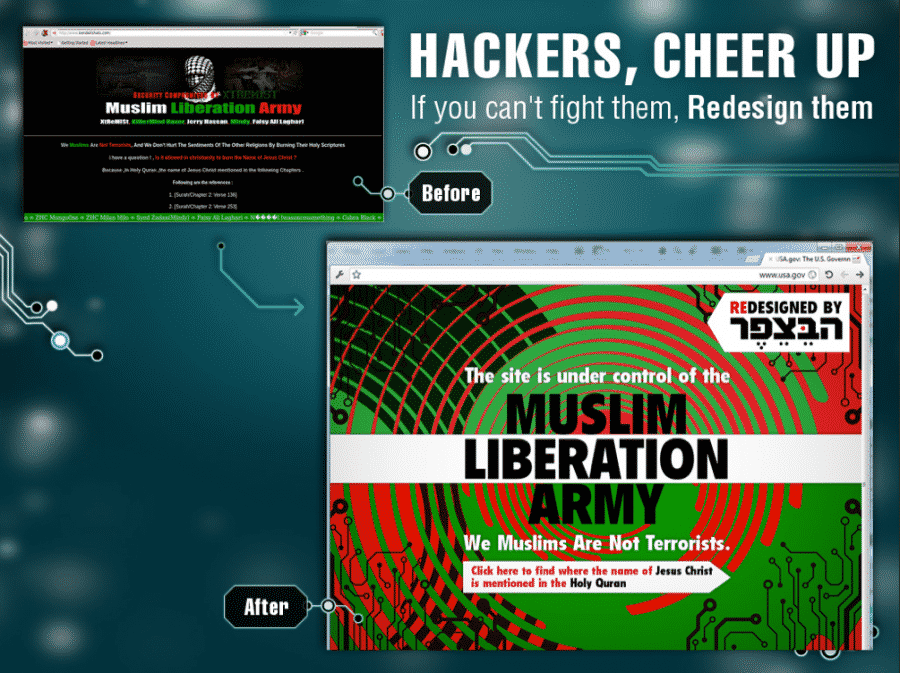 Read all about it here.
About the Author
An Australian immigrant to Israel, Aussie Dave has been blogging since early 2003.
Filed Under: Aussie Dave