The following photo appears in this Melbourne Herald Sun report on the death of paedophile Dennis Ferguson.
Notice anything odd (besides the monster's inbred look)?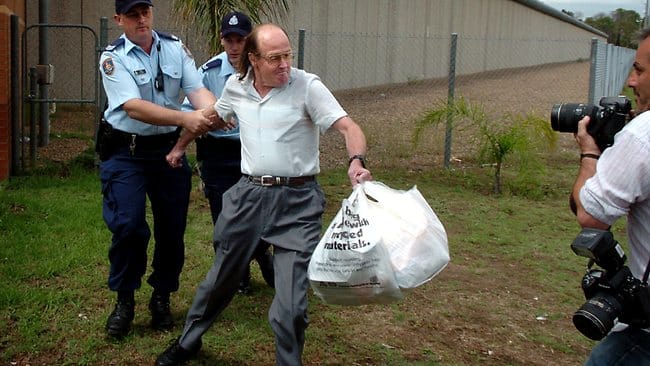 Let's blow up the photo.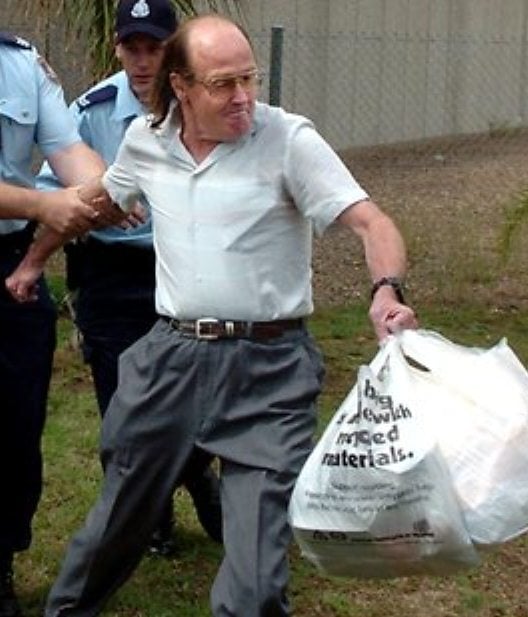 What on earth does it say on the bag he is holding?
Big Jewish mixed materials?
Please consider a donation. Besides the work we do - which includes scoops, exposing the haters and posting original and entertaining content - this blog takes up not just a lot of time but also money. Your support is appreciated.