The following two tabs change content below.
An Aussie immigrant to Israel, Aussie Dave is founder and managing editor of Israellycool, one of the world's most popular pro-Israel blogs (and the one you are currently reading) He is a happy family man, and a lover of steak, Australian sports and girlie drinks
Latest posts by Aussie Dave (see all)
The following photo appears in this Melbourne Herald Sun report on the death of paedophile Dennis Ferguson.
Notice anything odd (besides the monster's inbred look)?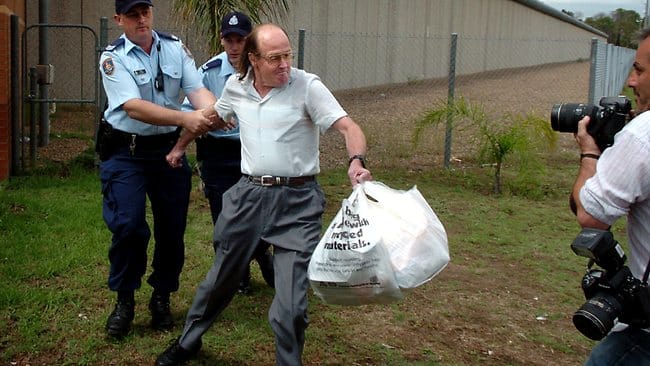 Let's blow up the photo.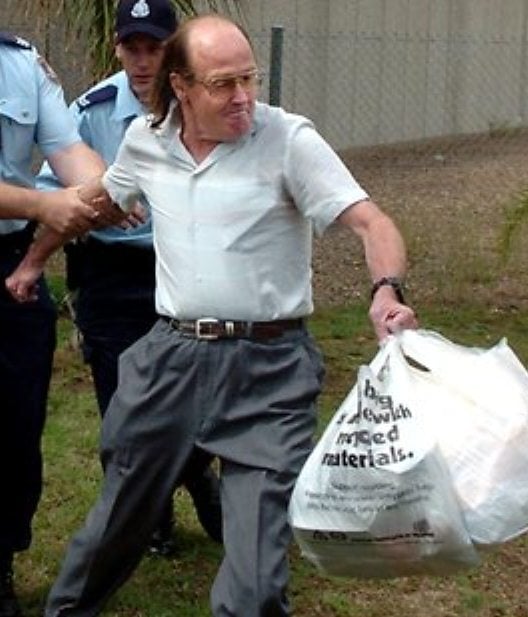 What on earth does it say on the bag he is holding?
Big Jewish mixed materials?