The following photo appears in this Melbourne Herald Sun report on the death of paedophile Dennis Ferguson.
Notice anything odd (besides the monster's inbred look)?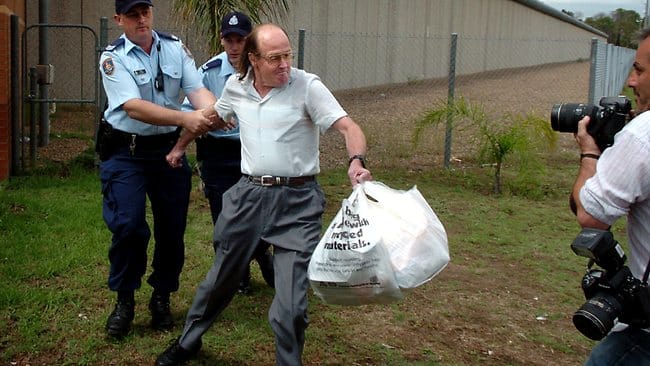 Let's blow up the photo.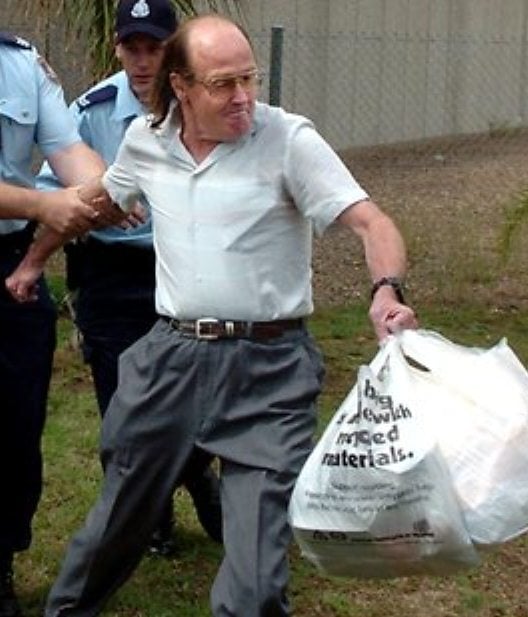 What on earth does it say on the bag he is holding?
Big Jewish mixed materials?
About the Author
An Australian immigrant to Israel, Aussie Dave has been blogging since early 2003.
Filed Under: Aussie Dave