I can't take credit for this hilarious list of the main candidates in the upcoming Israeli elections.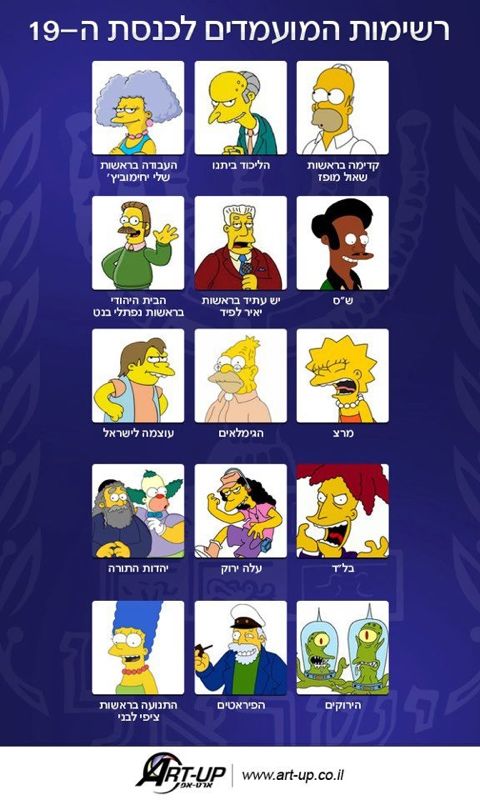 But I can take credit for adapting it for the Hebraically-challenged: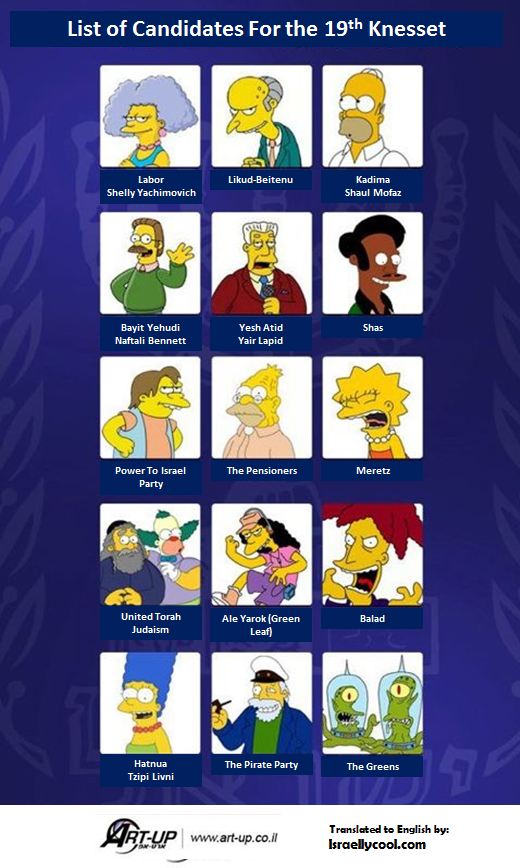 Meanwhile, here's more on the main parties.
Please consider a donation. Besides the work we do - which includes scoops, exposing the haters and posting original and entertaining content - this blog takes up not just a lot of time but also money. Your support is appreciated.