A few days ago, I published one of my most hard-hitting and eloquent posts ever: Hear the One About the Mossad Agent in Al Gore's Crapper?
(http://www.richardsilverstein.com/2014/05/11/hear-the-one-about-the-mossad-agent-in-al-gores-crapper/)
In case you have not already read it (in which case, you are a numbskull and now blocked from making comments on my blog), I linked to Jeff Stein's piece in Newsweek, in which he proved Israel was aggressively spying on the US. As part of this, he relayed an anecdote by an anonymous source/former US intelligence operative.
According to a senior former U.S. intelligence operative, a Secret Service agent who was enjoying a moment of solitude in Gore's bathroom before the Veep arrived heard a metallic scraping sound. "The Secret Service had secured [Gore's] room in advance and they all left except for one agent, who decided to take a long, slow time on the pot," the operative recalled for Newsweek. "So the room was all quiet, he was just meditating on his toes, and he hears a noise in the vent. And he sees the vent clips being moved from the inside. And then he sees a guy starting to exit the vent into the room."

Did the agent scramble for his gun? No, the former operative said with a chuckle. "He kind of coughed and the guy went back into the vents."
Now the Zionist hasbarafia shmata Algemeiner is trying to undermine Jeff Stein's piece by publishing a hit piece.
The manager of the King David Hotel, in Jerusalem, said a report by Newsweek's Jeff Stein, that an Israeli spy was caught in an air conditioner duct while spying on then U.S. Vice President Al Gore in 1998, was "ridiculous," as the air duct is actually "so small that even a cat cannot walk in it."

Speaking to The Algemeiner, Dror Danini-Forsyth, the hotel's manager, said, unlike in big U.S. hotels, the air conditioning system in most Israeli hotels, including Jerusalem's King David, is a set of small vents that heat or cool air in the rooms, rather than being pumped in through a large duct that a man could crawl through, as described in the Newsweek report.

"I can confirm that the story is ridiculous," Danini-Forsyth said. "There is a small pipe that brings some fresh air into the room, and it is so small that even a cat cannot walk in it."
But I can confirm from my very own anonymous source that this incident did happen and this is the agent in question (unfortunately in disguise):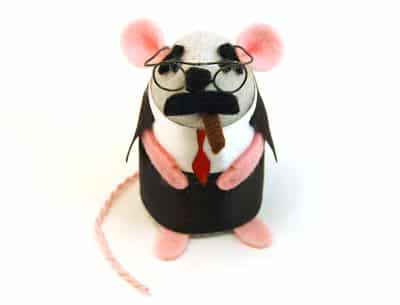 Please help ensure Israellycool can keep going,
by donating one time or monthly