Hes been accused of running a pyramid scheme
His antisemitism is as noticeable and ugly as those tattoos of his
Antisemite Ken "KOK" O'Keefe gets together with self-hating Jew and antisemite Gilad Atzmon
A few night's ago, Middlesex University's campus in North West London, sponsored a discussion on "Is Israel an Apartheid State?" Hilarity ensued.
A few months ago, I posted how the one-time allies of antisemitic thug Ken "KOK" O'Keefe were turning against him. According to his Facebook page, his troubles are getting worse
Fun for the whole family.
I find something rather amusing about clownish anti-Israel thug Ken "KOK" O'Keefe's latest video.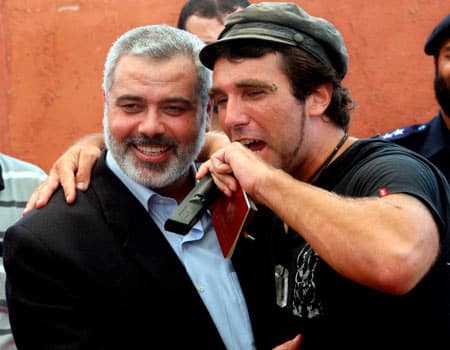 As many of you discovered before me, the body of ISM tool Vittorio Arrigoni has been found (updated throughout the day)