Fail Of The Day
You may already be aware that some members of Israel's Charedi ("ultra-Orthodox") community have taken exception to posters bearing the female form, resulting in them starting a beautiful friendship with spray paint.
For example, an ad for Adam Sandler's Jack and Jill recently got some special treatment.
That's Jack and Jill, starring Adam Sandler as Jack..and Adam Sandler as Jill.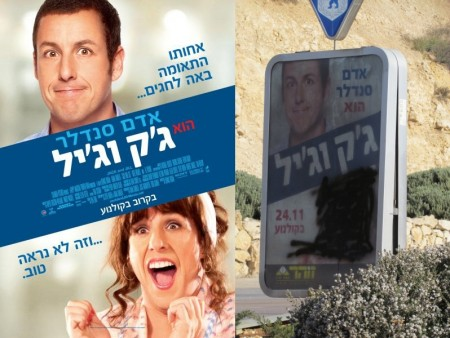 Those guys really need to get out more.
(Via Ido Keinan)