Bonus: He only did it to attract attention.
A Moroccan court on Friday sentenced a man to six months in jail after he raised the Israeli flag over his home to attract the attention of local authorities and protest the disconnection of electricity and water supplies to his home, Moroccan media reported.

Mohammed Jadidi, 42, had drawn the Israeli flag on a white cloth and raised it over his home in the Airport neighborhood of the northern predominantly Amazigh (Berber) town of Nador.

He reportedly did so after the electricity and water were disconnected to his home, which belonged to the Auxiliary Forces and occupied by his family since the death of his father, who was part of the paramilitary forces.

Morocco's Auxiliary Forces supplement the military, gendarmerie and the police when needed.

Jadidi was arrested last Monday and was charged with "sacrilege" through "undermining the national flag."

His mother had appeared on a video circulated on Moroccan websites appealing King Mohammad VI to release her son. She said he only raised the Israeli flag to attract the attention of the senior officials to look into the conditions of his family.

The local Rif Association for Human Rights blasted the court's decision as baseless and said there was nothing in raising a foreign flag that undermines the national flag.
I say if he wanted attention, he was better off having his son stand on the roof.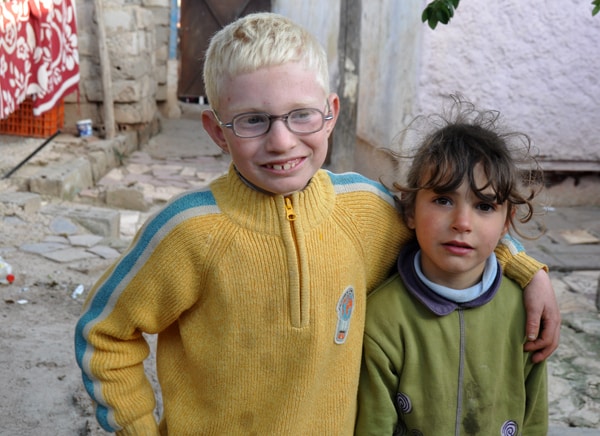 Please help ensure Israellycool can keep going,
by donating one time or monthly