Al Jizz Break Bad For Arafat Advertisement
Spotted on The Guardian website: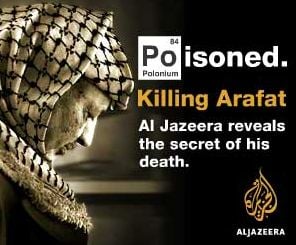 Looks to me like a transparent attempt to cash in on the popularity of one of the best shows to ever grace our televisions.
For the record, there is no similarity between Walter White and Yasser Arafat.
Walter dealt in Meth and Arafat dealt in death.