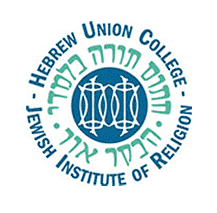 I awoke this morning to the sad news that, while Israelis continue to grieve for Eyal, Naftali, and Gilad, the south of Israel has been under further attack from Gaza. Here in the US, however, there is still unfinished business with the allies and enablers of those who commit these heinous attacks.
As most Israellycool readers are no doubt aware, on June 20, at its General Assembly meeting, the Presbyterian Church (USA) voted to divest holdings from three companies that do business with Israel. Also, as most of our readers are probably aware, the anti-Israel group Jewish Voice for Peace was instrumental in lobbying for passage of this measure.
At the meeting itself, demonstrably false accusations against Israel were used to support the divestment resolution. Here are just a few of the most egregious examples of statements that were made by Presbyterian clergy and members, as well as by JVP,
according the website
of a group that opposed the measure, Presbyterians for Middle East Peace:
Israel enslaves Palestinians
Israel is an apartheid state
Israel controls all of Gaza's borders
Israel tortures children as a matter of policy
Israel's barriers and checkpoints are arbitrary
Notably, although
the JVP Rabbinic Council
includes the names of forty-four rabbis, cantors, and students, only eight rabbis, one cantor, and four students actually
signed the JVP letter
to the Presbyterian Church in favor of divestment. Presumably, even from the ranks of this select fringe group, many seemed to recognize that asking another religious group to take action hurtful to the Jewish state crossed a line.
PC(USA)'s actions have now rightfully been condemned by leaders from the
Reform
,
Conservative
, and
Orthodox
movements. The President of the Union for Reform Judaism, Rabbi Rick Jacobs, was a visible presence opposing PC(USA)'s divestment decision. Yet two of the signatories of the JVP letter, one rabbi and one cantor, currently hold ordinations from Hebrew Union College, the main educational institution of American Reform Jewry. Those two individuals helped to provide the political cover for the vote. This is clear from a
CNN interview
with the moderator of the Presbyterian General Assembly, Heath Rada, in which he describes his conversations with Jews who support divestment.
The Union of Reform Judaism and Hebrew Union College, as institutions that are giving two of the JVP Rabbis the appearance of authority, must now disavow and condemn the actions of those individuals with Reform ordinations. Those individuals must not be permitted to continue to use their titles and positions to continue to spread slander about the Jewish State, especially now, at at time when it is under military as well as media attack. Institutions of mainstream American Judaism must make clear that individuals who participate in the dissemination of false information about Israel, and who seek the assistance of other religious groups in the movement to delegitimize Israel, do so without the backing of those institutions.
Please help ensure Israellycool can keep going,
by donating one time or monthly