Every Jew Hating Home Should Have One
For only €14.99 every home can have a blood spattered flag of Israel upon which your Jew and Israel hating friends can wipe their feet. What's not to like? You might also like to add a copy of Mein Kampf, a Palestinian flag (without the blood) and perhaps a Keffiyeh to your basket?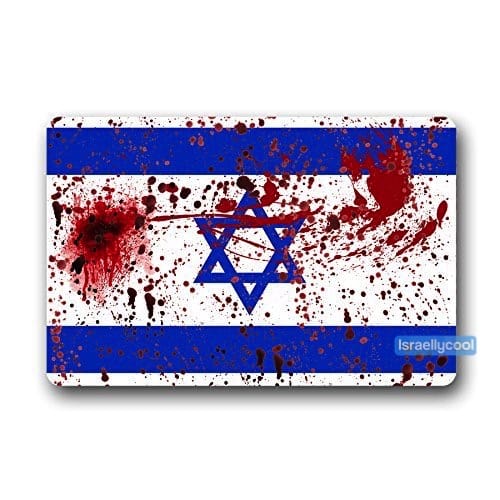 Perhaps you might want to ask Amazon about this? They're on Twitter and elsewhere.
Update: But wait, there's more, lots and lots more.!
h/t to P4z on twitter who saw it from here: