Google 'Palestinian Propaganda Fail'
Quds News Network can hardly contain their glee over this photo of some Turkish actor's t-shirt.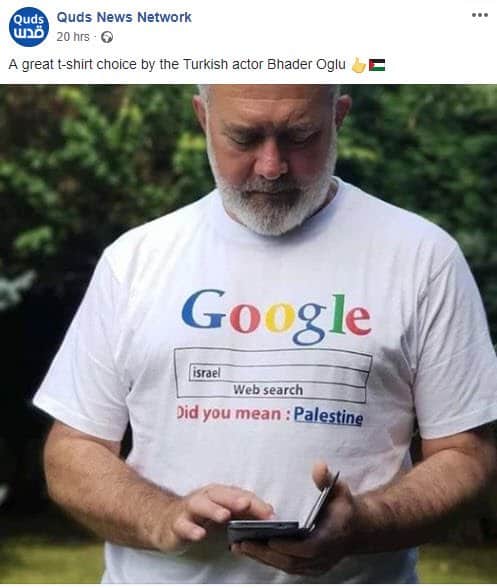 But when you Google 'Bhader Oglu', the only results seem to point to the above photo. So I think he is the one that doesn't exist!
In fact, it looks like it may be Hamas leader Ismail Haniyeh.
Which could explain why he is pictured using something with Israeli tech – we already know Haniyeh has not gotten the whole boycott thing down pat.