Hollywood actress Rosanna Arquette has decided to use her Jewishness to advance her political agenda.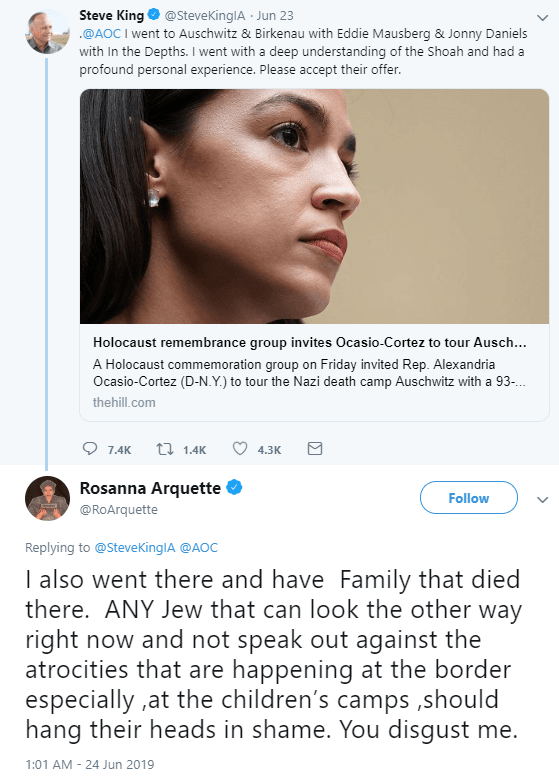 I detest the idea that Alexandria Ocasio-Cortez would make a fallacious comparison to concentration camps and those of us who find it offensive are painted as bad Jews by nominal Jews like Rosanna Arquette.
Here are the facts: I am a proud Jew who observes Jewish law and lives in the Jewish land of Israel. Rosanna Arquette is not, and has not once spoken out against the murder of Jews living in Israel at the hands of palestinian terrorists.
Sure, she has been at an FIDF function
But I suspect that more has to do with Chaim Saban than any real feelings of loyalty towards her people.
Rosanna can, by all means, support whatever causes she wants, as misguided as she may be. But the minute she brings Jews into it and tries to shame us publicly, that's when I rip her a new one.
Please help ensure Israellycool can keep going,
by donating one time or monthly