Ridiculous Anti-Israel Propaganda of the Day: Brain Freeze Edition
I cannot say I am surprised that the Israel-haters would get their Rocky Road rocks off over Ben & Jerry's, but comparing one of their holy sites to an ice cream (called Chunky Monkey no less)?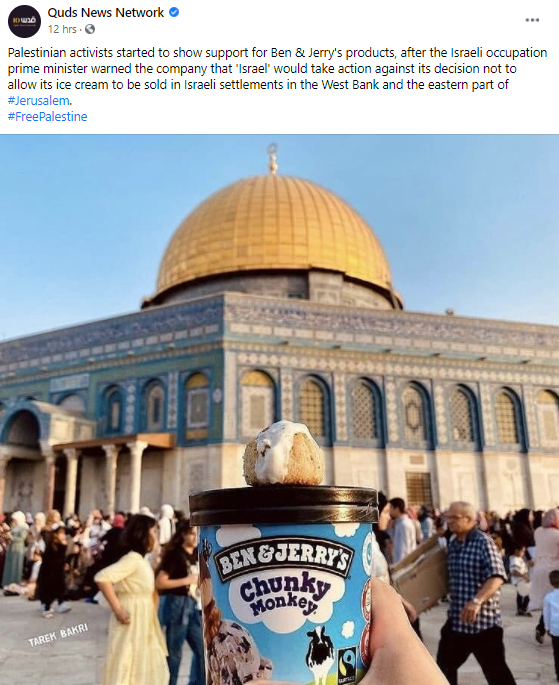 They should have at least used Cookie Dough-m of the Rock.
These are the same people who treat this same holy place as a soccer field/terror camp/garbage dump, so I cannot say I am surprised.
Meanwhile, do you want to tell them they only succeeded in supporting Ben & Jerry's Israel or should I?