The Mystery of Britney Spears' "Star of David" Post Solved
Yesterday, pop superstar Britney Spears posted this very cryptic Instagram Post, which had people scratching their heads.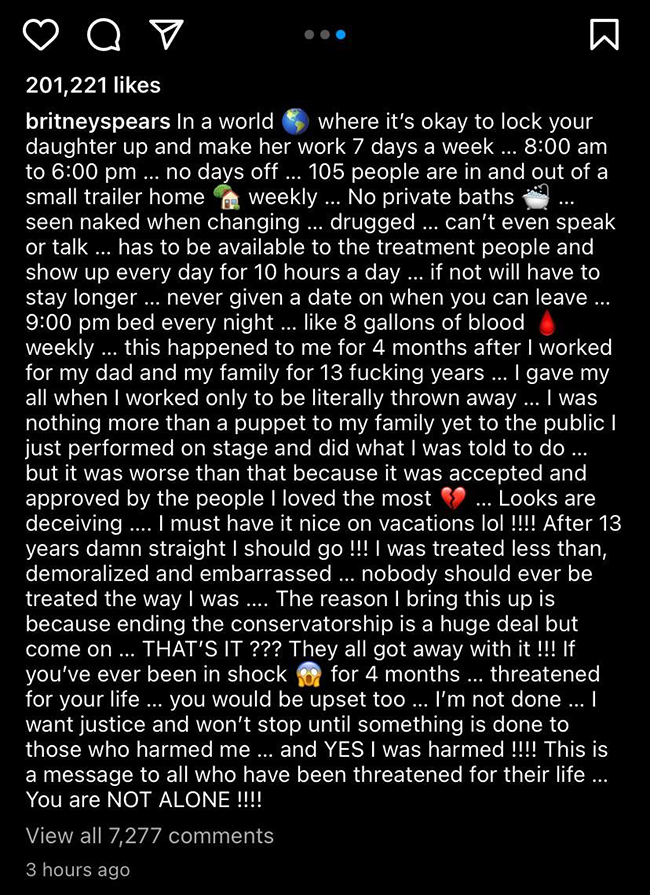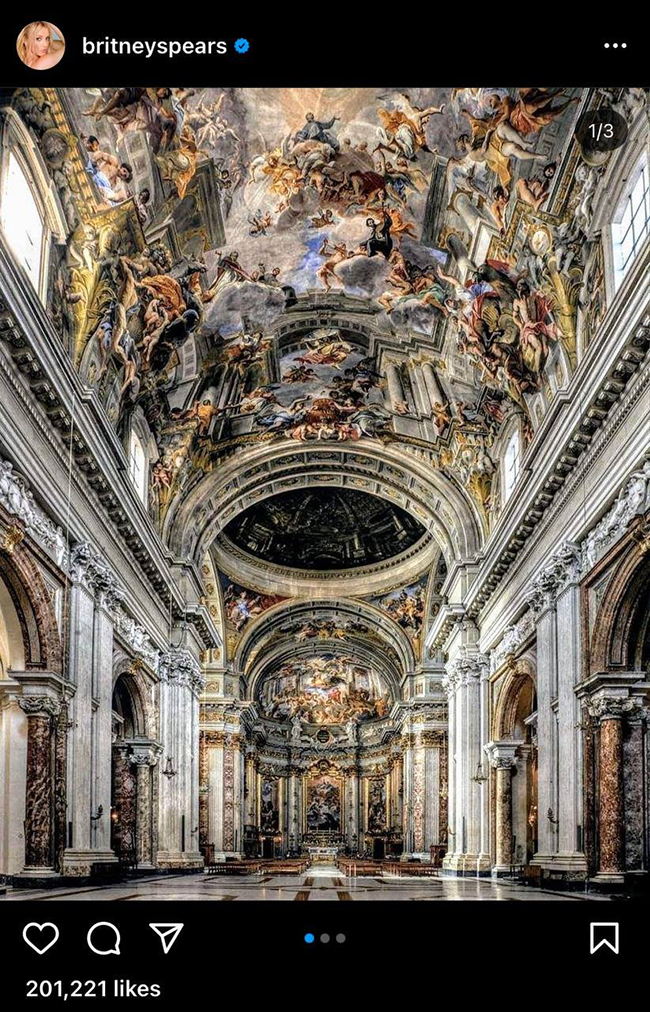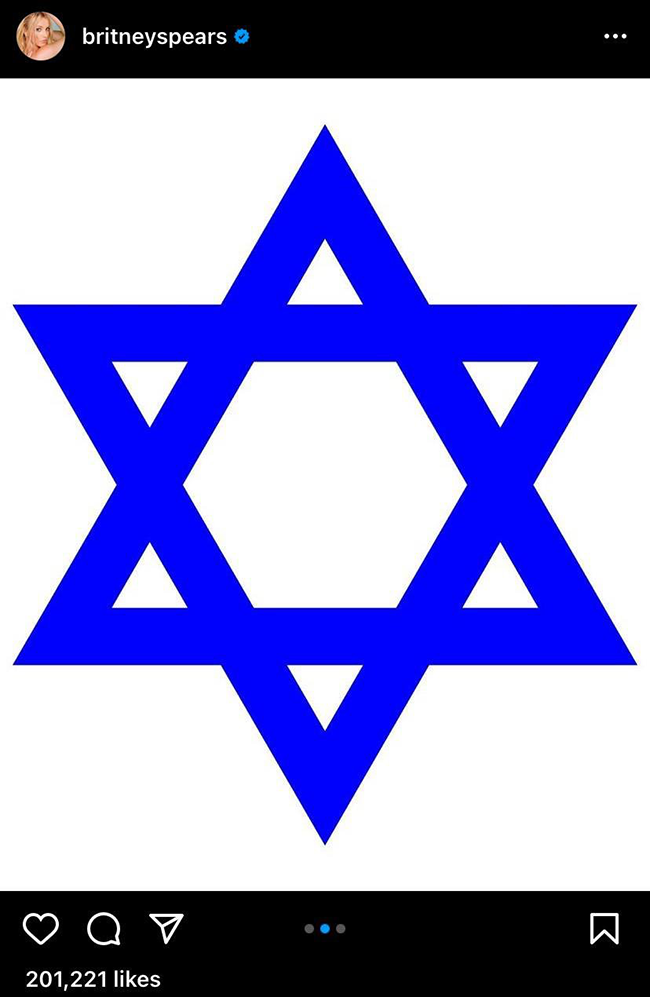 As the Daily Mail reported:
Fans then scrambled to decipher the cryptic images, with many suggesting that she had chosen symbols to represent cathedral, Israel and Australia so that the initials would spell out CIA (The Central Intelligence Agency). 

Others suggested that the sign for Israel was in relation to claims that Britney's father hired an Israeli-run private security agency to monitor her communications.   
Naturally, there were those anti-Zionists-not-antisemites who licked their chops at the opportunity to disseminate their garbage: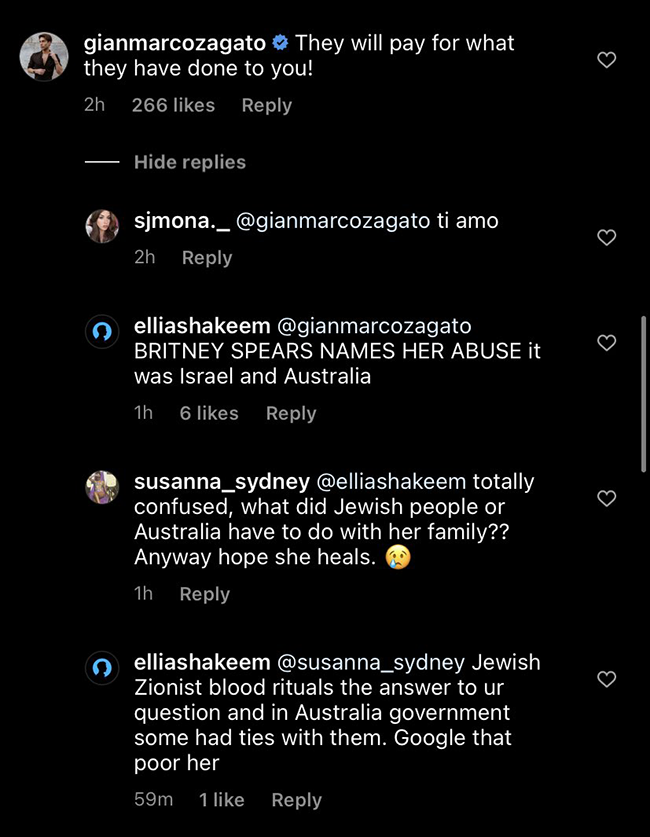 Alas, Britney deleted the post and explained the meaning behind it: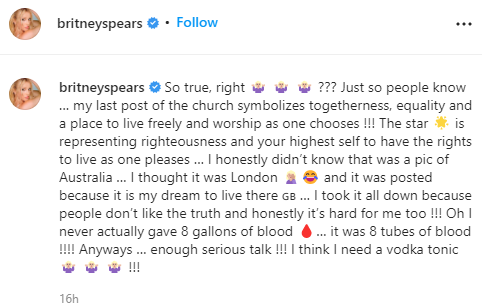 But not to worry. Unhinged Jew-haters will not be denied!