Anti-Israel Propagandists' Premature Elation Over Model's Supposed 'Palestine' Support
Anti-Israel propaganda outfits are rejoicing that "influencer" and model Natalia Barulich was seen sporting a palestinian flag armband at the FIFA World Cup..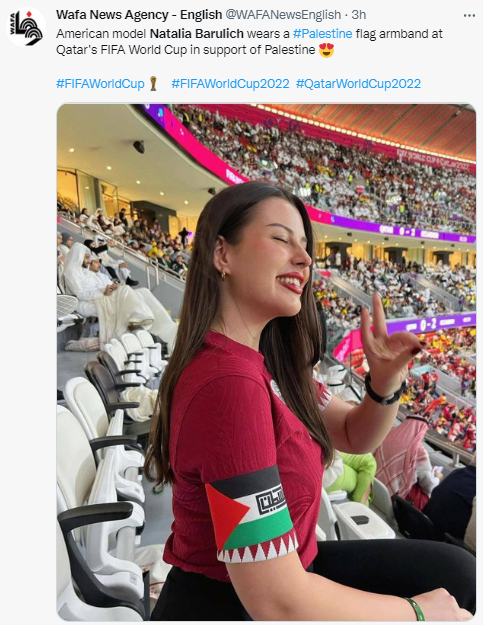 There's only one problem. I'm certain that's not Natalia Barulich, who looks like this:
And if you want to claim it is her but the lighting is playing tricks with her appearance, then QNN (Hamas-affiliated) and WAFA News Agency (PA-affiliated) clearly did not do their homework (and would not be inviting her to Gaza or even Ramallah to show their thanks).
In other words, this might be awkward for them, but not as awkward had they been right about her identity!