We already knew former Australian Prime Minister Tony Abbott was a fan of Israel and the Jewish people. But this is "get a room" territory.
This is my question for YouTube: does spurious reporting carry consequences for the other side?
My video exposing hate speech is hate speech according to YouTube.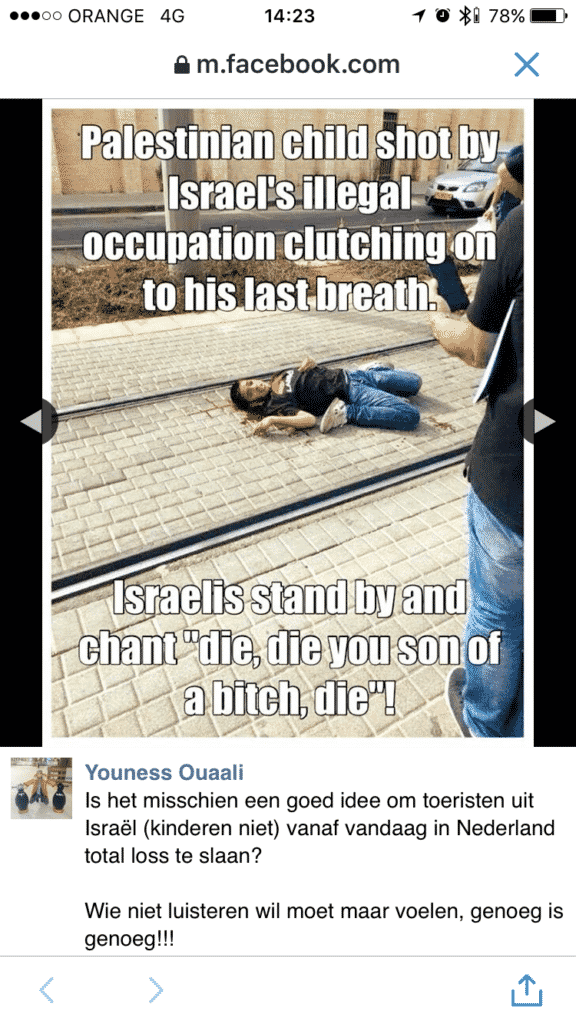 Abbas lies and this guy calls for Israelis to die in Holland.
"Please understand that this is not in any way directed at you personally" but we hate you Jews for living in Israel.
Even the interviewer seems to get it!
"The fact the BDS movement falsely equates Israel with apartheid-era South Africa shows it does not understand Israel." - The Australian
It is lawful to criticise Israel's policies. It is not lawful to boycott Israeli people and businesses because of disagreement with those policies.
Israeli civil rights law centre Shurat HaDin has threatened legal action against some BDSHoles, but it is the wording of their press release which is of particular interest