Now that their terror tunnel escapades are getting more airplay, they clearly needed to find a way to accuse Israel of the same thing
Yahoo News misses important facts
Ma'an publishes article using only anti-Israel buzzwords.
The assertion that there are certain areas -- in any country -- in which Jews, simply because they are Jews, should not be allowed to legally purchase homes is nothing less than an endorsement of housing discrimination.
Arab riots in Silwan forced Jews out of their homes
The palestinian Ma'an News agency is up to its usual tricks.
Why are my spidey senses telling me that by "minor" clash, the AFP caption writer does not mean "a clash initiated by minors"?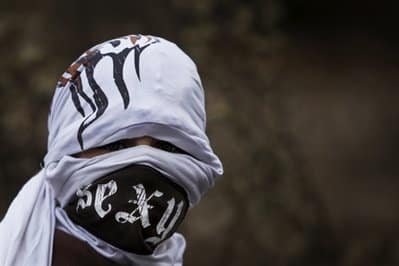 If you are going to engage in acts of violence, you may as well do it in style.
Israel's channel 2 interviews a woman - Karen Levi - who was attacked by palestinian rock throwers - along with her 14-year-old daughter - in East Jerusalem a few minutes after David Beeri. Then things get wild, with Karen and the television crew themselves attacked by rock throwers.
And these are the guys with whom we have a peace treaty.. Egyptian Foreign Minister Ahmed Aboul Gheit referred to Israel as an "enemy" during...