While there is no shortage of people blaming Israel for the deaths of palestinians involved in violent demonstrations on Israel's border, there are at least some who see the situation for what it is
The White House figuratively spits on the grave of Shimon Peres
#IranDealWorseThan just about anything you can think of
Taliban are not terrorists, just armed insurgents.
Reader Gidon suggests some working titles for the authorized Barack Obama biography
QUESTION: Well, I – really, because the previous administration actually had them sitting down talking to each other. You guys can't even get that far.
You're going to want to hear this.
In the wake of Drebin-gate, the White House is practicing damage control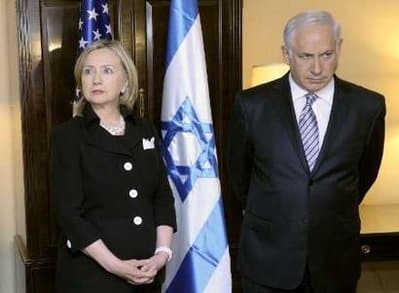 Helen Thomas is of Lebanese Christian descent. She's a senior White House correspondent for Hearst Newspapers. And she thinks that Jews should get the hell of Israel and go "home". I don't even know where to begin with this nonsense so I won't. I wonder if she now occupies America?
White House chief of staff Rahm Emanuel has admitted the Obama administration has "screwed up the messaging" about its support for Israel. The Obama Administration...