The Habarifa set – this blog's own Brian of London included – have claimed that Mohamed Abu Aisha, palestinian journalist and victim of Zionist sponsored terror, was not a journalist but rather an Islamic Jihad resistance fighter.
They have posted this photo as "proof":
In their sick, twisted minds, the man is a fighter because he is wearing an Islamic Jihad uniform.
But anyone with half a brain knows you can't judge a book by its cover. Here are some examples:
The Gazan Nightly News team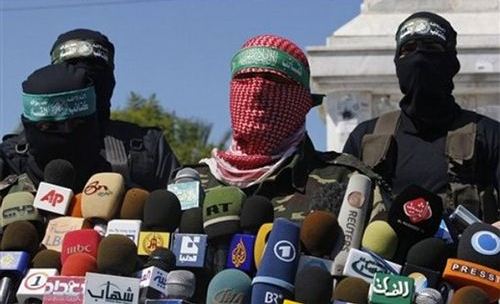 Ahraf Rahami, reporter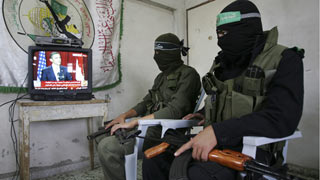 Ramaz Harab, weatherman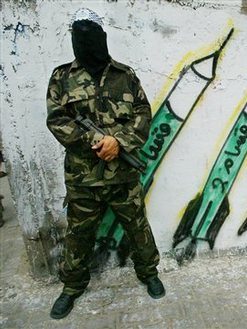 So there you have it. Shove that in your hasbarifa pipe and smoke it.
Please help ensure Israellycool can keep going,
by donating one time or monthly