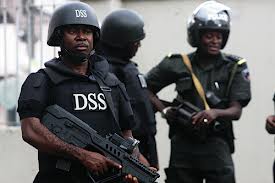 Nigeria's secret police have busted an Iranian-backed terrorist cell.
Nigeria's secret police said Wednesday they broke up a terrorist group backed by "Iranian handlers" who wanted to assassinate a former military ruler and gather intelligence about locations frequented by Americans and Israelis.

The State Security Service, responsible for domestic spying in Africa's most populous nation, offered no details about who actually controlled and bankrolled the group.
But they will reveal these details if you send them your address, date of birth and bank account number.
Please consider a donation. Besides the work we do - which includes scoops, exposing the haters and posting original and entertaining content - this blog takes up not just a lot of time but also money. Your support is appreciated.