The following two tabs change content below.
An Aussie immigrant to Israel, Aussie Dave is founder and managing editor of Israellycool, one of the world's most popular pro-Israel blogs (and the one you are currently reading) He is a happy family man, and a lover of steak, Australian sports and girlie drinks
Latest posts by Aussie Dave (see all)
Antisemite and Israel hater Greta Berlin has posted to Facebook a photo of wanton destruction and horror.
No, I am not referring to Gaza (after all, that is not the case).
I am referring to her face.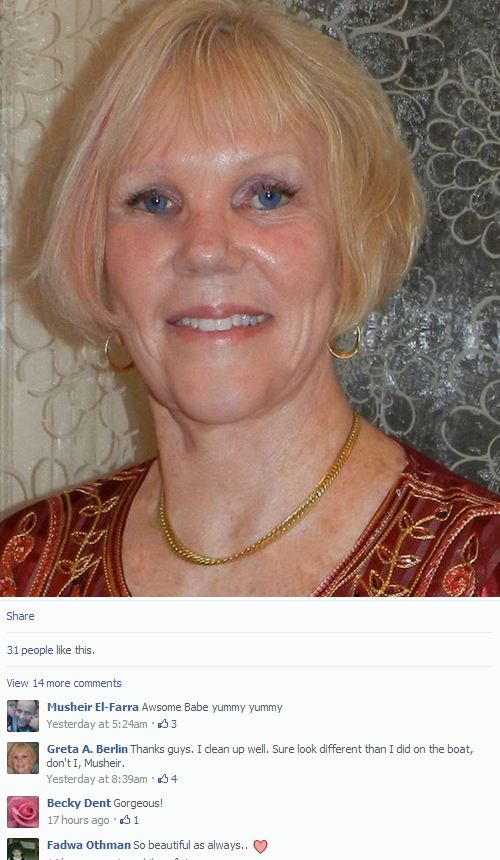 Notice the comments, especially Berlin's. Clean up well? I guess that's true, if the cleaning material is drain cleaner.
For the record, this is what Berlin looked like before she committed war crimes against her face.
The sad thing is, she is even uglier on the inside.