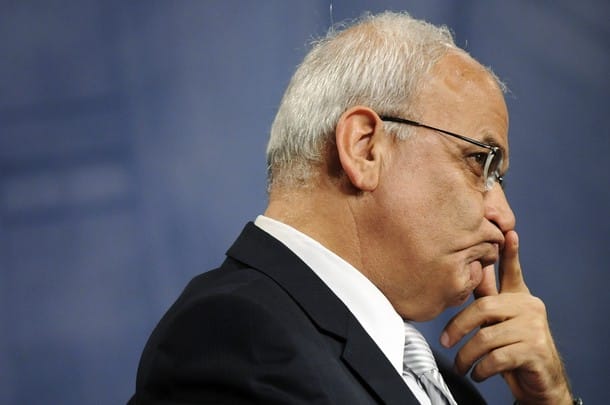 We already knew Chief palestinian Negotiator Saeb Erekat was the biggest liar this side of Jersey (as well as the other side). But his latest is a real humdinger.
Saeb Erekat, the chief Palestinian negotiator over the weekend again ruled out the notion of Palestinian recognition of Israel as a Jewish state. Speaking at a Munich conference, on a panel with his Israeli counterpart Tzipi Livni, Erekat said the demand was unacceptable: "When you say 'accept Israel as a Jewish state' you are asking me to change my narrative," he claimed, asserting that his ancestors lived in the region "5,500 years before Joshua Bin-Nun came and burned my hometown Jericho.
I'd have loved to have sunk my teeth into this one, but Elder of Ziyon beat me to it. With a video to boot. So why reinvent the wheel (after all, it was clearly invented by Saeb Erekat's ancestors)
Please help us get the word out. Your support is appreciated.