The following two tabs change content below.
An Aussie immigrant to Israel, Aussie Dave is founder and managing editor of Israellycool, one of the world's most popular pro-Israel blogs (and the one you are currently reading) He is a happy family man, and a lover of steak, Australian sports and girlie drinks
Latest posts by Aussie Dave (see all)
The Rolling Stones are playing in Tel Aviv Wednesday night. And although the rockers haven't touched down in Israel yet* , nothing quite says it is actually gonna happen like this song vote on their official site.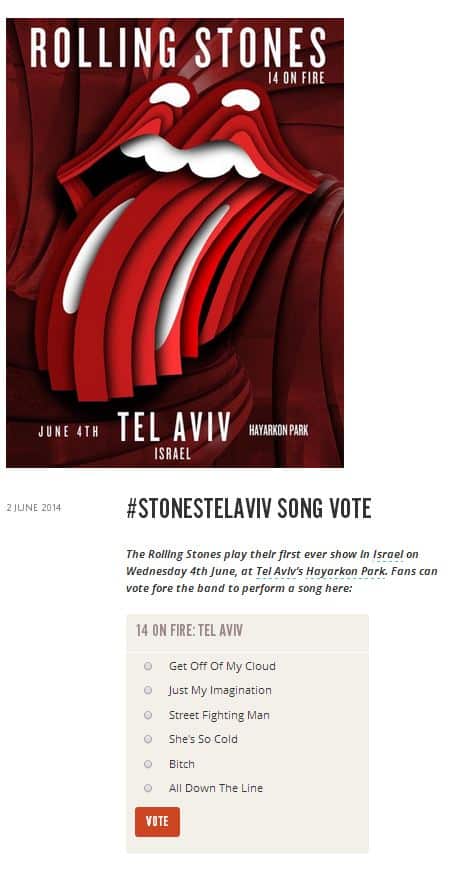 I wonder how many of my religiously observant friends – for whom the Stones kindly delayed the concert due to the Jewish festival of Shavuot – voted for Bitch.
* ok, they are here now