Meet Anthony Capps of Melbourne, who decided it was a good idea to send me this message of support.
A quick look at his FB page – no doubt about to be made private – shows someone posting much "anti-Israel" material.
(FYI, that last tweet had nothing to do with Israel).
More of that disturbing casual antisemitism.
Update: Faced with the prospect of instant infamy, our brave cyber warrior backtracks.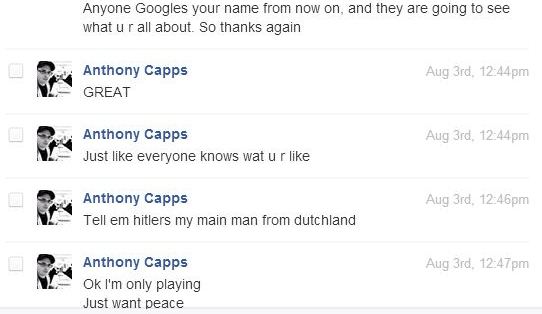 But not for long.
Please consider a donation. Besides the work we do - which includes scoops, exposing the haters and posting original and entertaining content - this blog takes up not just a lot of time but also money. Your support is appreciated.