..at least according to this Jordanian man
By my calculations, grandma is at least 3000 years old (and I am not the only one to do the math). I have so many questions. Like, what is your secret to longevity: Abstinence? Whisky? Focusing all your energy on hating Israel?
And what was Joshua like? King David? His son King Solomon? Inquiring minds want to know!
Update: Looks like our Jordanian friend deleted his tweet about grandma, so that Guinness World Records will not be broken. At least not yet.
Update: In 2012, there were claims of a 124-year-old palestinian woman. But she did not make the record books because she refused to remove her hijab (Muslim headscarf) for a television appearance as stipulated by Guinness. You can't make this up (actually, you can).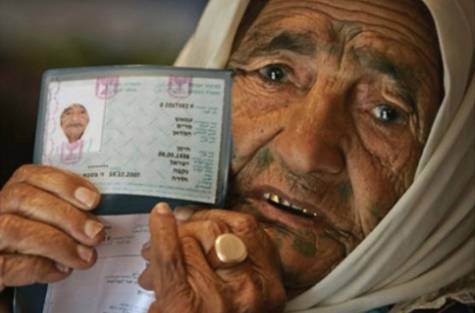 Please help ensure Israellycool can keep going,
by donating one time or monthly