Like a Toy Soldier
The Age report how a photo of what terrorists claim is a kidnapped US soldier might just be a toy.
A militant website has posted a photograph of what it claimed was a kidnapped American, but a Californian toymaker says it could be one of its action figures.

Doubts emerged about the authenticity of the abduction claim after the US military said none of its personnel were missing.

The statement appeared on a website where militants' statements are often posted and was in the name of a group that has claimed previous kidnappings, the Mujahideen Brigades.

The Arabic text, however, contained several misspellings and repetitions.

Staff Sergeant Nick Minecci, a US military spokesman in Baghdad, said "no units have reported anyone missing".
Here is the photo of the alleged kidnapped soldier. You be the judge whether or not it is, in fact, a toy: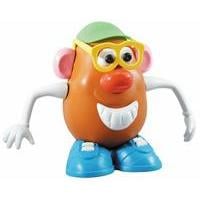 But seriously…..apparently the "soldier" looks like a toy named "Cody":
Liam Cusack, of the toy manufacturer Dragon Models USA Inc, said the image bore a striking resemblance to the African-American version of its "Cody" action figure.

"It is our doll … to me, it looks definitely like it is," Cusack said.

"Everything the guy is wearing is exactly what comes with our figure. If you look at the two pictures side by side, it'd be a huge coincidence.
Here is a picture of the "soldier":
And here are pictures of "Cody" (left), and the head of the African-American version of "Cody" (right):
Looks like the doll to me.
Which means the terrorists are getting rather desperate.
Update: Coincidentally, Allison also talks toy soldiers.