A Small Word on What is Happening in Gaza
To those of you wondering why I have been relatively quiet in the face of the expulsion of Jews from their homes in Gaza, it is a combination of being insanely busy, and not having anything to add to what I have
already
said
in the past.
But I do want my brothers and sisters being expelled to know that I am very aware of your pain and sadness at being turfed out of your homes, for no other reason than to placate both Israel's allies and foes.
And while our enemies sing and dance on the streets, we will be crying.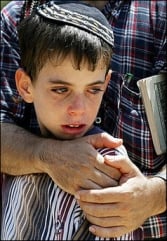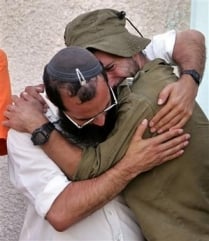 Note: To any of our enemies who may be reading this, and taking heart at the sight of soldiers and residents of the communities crying their eyes out, just know that crying, praying, discussing, and protesting are all our responses to perceived injustice. Shooting and blowing up innocent people are not.